Fast Feedback Processes, Measurable Outcomes, and Empowerment: Lessons from COVID-19
Posted September 10, 2020
| Leadership | Technology |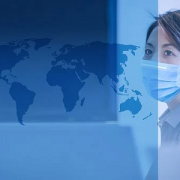 In Poland, the lockdown started at the beginning of March 2020. Instantly, the business, education, healthcare as well as social and cultural life switched to a new "modus operandi," based on online relationships, sharing of digital assets, and digitally enabled processes. Digital habits, which used to be an optional way of handling daily routine tasks, have suddenly become the only possible way of achieving personal, professional, or political goals. This disruption has been devastating for many individuals and organizations, whose skills, business processes, or business models have been based on triple unity — that of time, place, and action. No educational classes, drastically reduced throughput in physical retail activities, no real-world conferences or concerts ... the list goes on.
Business activities based on face-to-face deliberations, workshops, meeting rituals, and casual interactions in a workspace halted in one weekend. This was a hard reset for many organizations, even though tools such as unified communications, cloud-based collaborative workspaces, and e-learning were all being used in most modern businesses. Voice and data traffic has increased, sometimes as high as by 100%, even though some digital service providers — such as Netflix — have deliberately degraded the quality of video provisioned across the network to make room for the demand spike. This forced and dramatically accelerated "digital transformation" has had diverse and in many cases lasting impacts on business (in most cases after the initial surge, the post-lockdown voice and data traffic remains high). This is partly caused by ongoing health concerns, as the COVID-19 pandemic unfortunately remains with us. But more interesting is the fact that many workers have experienced — often to their own surprise — improvement in the quality and efficiency of their work.
An interesting example is a successful and globally acclaimed game development studio that employs a diverse staff of graphic artists, game designers, and developers. Digital entertainment products often require multiyear projects, delivered by medium to large teams with diverse skills and mentalities, and involve complex and innovative IT solutions. Efficient communication is the bloodstream of these projects, which often have to cope with substantial changes of requirements, experimentation, and prototyping. When the lockdown hit, all product teams were forced to work from home. After six months of lockdown, management invited all teams to move back to the office if they wanted to. Out of the entire crew, only a small handful volunteered to come back during the first weeks. During the lockdown, product teams, to a very positive reaction, delivered important updates to an existing game, along with many new aspects of gameplay — perfectly on time and without extensive crunch, which is the bane of the game development community.
What Worked Better
The most important benefit was a lack of distraction during work. Work such as the elaboration of creative ideas, coding, detailed design, and research involves focus and craftmanship and is very important in achieving quality results that meet production deadlines.

People tend to prepare better for online meetings, and well-prepared materials give those who do not have extensive experience in online collaboration something to hold to and improve their self assurance. This is especially true when meetings do not utilize any kind of digital collaboration workspace and just resort to shared documents (e.g., memos, drafts, slideshows). The absence of flipcharts or whiteboards in online meetings forces participants to prepare quality materials that can be shared, reviewed, or improved on during the meeting.

Collaborative workspace provided a completely new dimension of productivity to design workshops, planning sessions, brainstorming, and so on. Digital Post-it notes do not fall off the digital whiteboards, models are quickly created and modified, and the work can be easily shared and integrated. After the collaborative session, the results are instantly available as a shared digital asset.
What Worked Well Enough
The teams that worked according to an adopted set of Agile practices reported no degradation in management control. Agile ceremonies provided simple and effective means of coordination and monitoring of work progress, and measures provided adequate feedback showing any issues affecting team velocity. Such synchronization without the need for the individual team members to work during the "official" office hours added additional flexibility to the process, which was appreciated by many.

Also, the creative sessions aimed at brainstorming, defining and prioritizing ideas, and achieving a "big picture consensus" (e.g., governing design concepts, high-level planning, some of the problem solving) worked reasonably well online, when supported by effective leadership.
What Did Not Work That Well
People whose daily schedules were dominated by online meetings often reported a great deal of fatigue and stress (more than they experienced in "normal" modus operandi in the office). Due to problems with Internet quality, the online meetings were often only audio or slides. As a result, all attendees lost nonverbal cues, which are essential for effective communication. This added extra stress, especially on the people responsible for achieving online meeting goals, was also extremely exhausting for those who spend several hours managing online meetings, workshops, and so on.
This is obviously anecdotal evidence, but in my consulting and mentoring practice I hear many similar stories. Consulting, mentoring, and educational assignments had to be transformed into their online counterparts, and in many cases we see that this change was for the better. We have long been involved in Agile business consulting, design thinking activities, and conceptualization of digital transformations. Ours has always been — and still is — a "people business." But after six months of forced digital collaboration, I must confess I have underestimated the value of digital tools for this kind of work.
There are, however, a couple of patterns that can make or break productive online collaboration:
(Lack of) transparent processes with fast feedback loops. The culture of distrust is often rooted in lack of transparent processes with fast feedback loops that might provide managers with feedback on results. It is no wonder that lockdown does not make much difference for experienced Agile teams. They know how to work, what activities require collaboration and communication, and what ceremonies are employed to achieve collaboration goals (all of these ceremonies are easily implemented online). And empowerment is the foundation of Agile processes.

(No) measures of progress. Feedback loops, such as Agile sprints, provide a natural way of measuring the actual progress of results. Lack of such instruments often leaves managers helpless in executing on their accountability. With no reliable way of telling whether the team works effectively toward the business goals, they resort to enforcing some kind of "online presence regime."
These thoughts are not based on sound research but represent some intuitions of how business may benefit from the otherwise perilous time of pandemia. I wish we could all remain in a "good old world" if that would bring back health, lives, and jobs taken by COVID-19. This will not happen, but the question remains: have we learned something that we can use for the better?