A Forward-Thinking Workplace: The Key to Successful Digital Transformation
Posted January 17, 2018
| Leadership | Amplify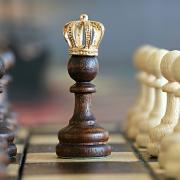 Bill Fox focuses on the importance of forward thinking. He believes that this kind of thinking creates an environment where digital transformation occurs organically. Fox describes 13 foundational forward-thinking abilities, along with three approaches that help create a forward-thinking workplace.
Not a Cutter Community Member?
Register today to read select open-access articles.