The Four Forces of Agilification
Posted December 5, 2018
| Leadership |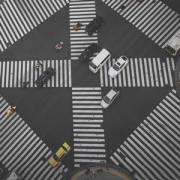 Gone are the days that an organization could plan for sustainable competitive advantage and build a five-year (or even three-year) strategic plan. The business environment has become ever-more chaotic, dynamic, and disruptive. Enter agility, as the new capability to develop transient competitive advantage with shorter planning and execution cycles. Welcome to the age of "agilification." In this Advisor, the authors touch on the important interplay among leadership, culture, business architecture, and digital architecture.
Not a Cutter Community Member?
Sign up today to read this and all other articles.