The Future of Data Governance
Posted November 29, 2018
| Leadership |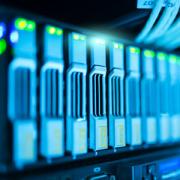 Data governance, a broad and very expansive subject, potentially applies every time there is a transition between data states (i.e., contextual, temporal, or geographic) or when data is accessed. Currently, adoption of data governance policies tends to be passive and non-active rather than overt or proactive. In other words, data governance is the default, out-of-the-box governance that requires no action. But today we have the opportunity to create more individualized overt and proactive data governance policies that meet the specific needs and requirements of a corporation. Indeed, the issues of responsibility and liability for keeping data while it is at rest or in motion are beginning to dominate many conversations about data.
Not a Cutter Community Member?
Sign up today to read this and all other articles.