A Guide to EA Metrics for the Digital Enterprise: The Strategic Use of Value Metrics
Posted January 21, 2021
| Leadership | Technology |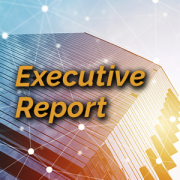 This Executive Report is an update to a 2015 edition that introduced a process for deriving enterprise architecture (EA) value metrics that align with the value drivers particular to an organization — those important to both the core business capabilities of the organization as well as its key stakeholders. It contains refinements to the process as well as additional information and perspectives from the field regarding the strategic use of value metrics that will, over time, allow the EA organization to be viewed as a strategic resource/partner and eventually earn a seat at the strategic planning table.
Not a Cutter Community Member?
Register today to read select open-access articles.