Implementing Industrial Agile in Your Organization
Posted June 25, 2020
| Leadership |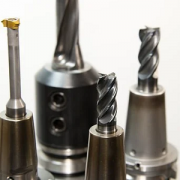 The Industrial Agile Framework is a framework for applying Agile to physical product delivery. It pulls together everything that's needed to design and mass produce a product, beginning with an idea and including design, components, supplier considerations, manufacturing, and everything in between. With Industrial Agile, you can change directions while working on product development and you don't have to go back to square one. And, as with Agile for software, inspecting early and often means finding and fixing errors before they become excessively costly. At the end of their recent webinar on the Industrial Agile Framework, Cutter Consortium Senior Consultants Hubert Smits and Peter Borsella responded to some questions that you may be wondering about as well.
Not a Cutter Community Member?
Sign up today to read this and all other articles.