Ingredients for Enterprise Agility, Part III: Mobilizing the Transformational Leadership Team
Posted March 18, 2021 in
Business Agility & Software Engineering Excellence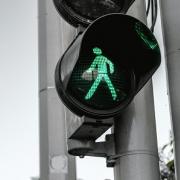 This is the third Advisor in the series, "Ingredients for Enterprise Agility," in which I share practical lessons from leading Agile transformations as a coach. Enterprise coaching combines in-depth knowledge of contextual Agile with cultural change techniques. As I described in Part I, enterprise agility in most business sectors means fundamental organizational change, not just using Agile in IT. In Part II, I outlined how to organize and create a plan. In this installment, I explore the leadership team's role in a transformation or, as John Kotter calls it, the "guiding coalition." I have found that a transformational leadership team (TLT) needs as much coaching, if not more, than Agile software development squads.
Everyone knows change must originate from the top of the enterprise, but it must be driven at all organizational levels, especially in the middle levels. But how should senior leaders drive a transformation? Driving change is not their usual role; it demands behavior outside their normal supervisory and managerial activities, requiring collaboration, rapid decision making, and consultative activities that some find difficult. For this reason, a guiding coalition of leaders — or TLT — is critical to the long-term viability of any Agile transformational effort. The TLT must be devoted, dynamic, and emotionally committed to its purpose.
Forming the Team
A crucial feature of a TLT is diversity. It should include individuals from across the organization who can bring a range of perspectives, skills, experiences, and a network of relationships. These networks can be called upon to enable and focus the change activities. The variety of backgrounds allows the team to see different solutions to challenges and encourages innovation. Depending on the nature of the transformation, the TLT may also require specific skills or backgrounds. Some of the specialities that are often needed include change management, financial and strategic planning, human resources, and technology.
Members of the TLT do not all need to be senior people. An effective guiding leadership coalition has the right mix of individuals at different levels of the enterprise who display the following characteristics:
Organizational power
Expertise
Credibility
Time for involvement
Leadership
Recruiting people who have these attributes can be challenging, as the individuals with these characteristics are often the ones the enterprise depends on most. Therefore, these guiding leaders must be empowered to make the radical long-term decisions a transformation demands. Their varied backgrounds, roles, and job titles, coupled with enthusiasm, will create momentum, resolving challenges to push the transformation forward.
These people must be "single-threaded owners" (a term popularized by Amazon as someone 100% dedicated to a new initiative or product); it is their job to turn strategy into reality. If transformation is an enterprise imperative, then that is their focus. When they wake in the morning, they think transformation; during the day, they think, act, and engage others in transformation. When relaxing and reflecting on their day, they think about the transformation. Without a doubt, the best way to doom a strategic initiative is to make it someone's part-time job.
In one transformation I was involved with at a life insurance company, an executive board member was part of the TLT. While part of the TLT, all of that person's board member responsibilities were suspended and deputies were empowered and enabled to make all decisions. Each month, a different board member joined the TLT. The rotation included all executive board members and a few of the non-executive members. In this way, the client ensured that the transformation continued to align with the strategic goals, maintained focus, and the leadership did not suffer transformation fatigue. Every month, the TLT was reenergized as the incoming senior player joined the team. The progress this team made was impressive, and the results changed the face of the company and established it as a leading brand for the future.
Creating a Real Team
Even in the best of companies, a so-called senior team seldom functions as a real team. It usually is more of an assembly where views are expressed from a certain standpoint or representation. To function correctly, transformation leadership must act as a real team. Jon R. Katzenbach defines a real team as "a small number of people with complementary skills who are committed to a common purpose, performance goals, and an approach for which they hold themselves mutually accountable."
A good way to energize the TLT is to establish a goal to determine how they wish to work together. This is a vision not for the transformation but for the TLT itself. The goal may be used to determine how the TLT wishes to work together and behave. This goal often uses phrases like "accessible," "a team of equals," "transparency," "openness," and "energizing each other." In effect, by describing their goal, the team is creating a brand that they determine will lead to successful transformation. As TLT members come and go over time, the team will have to revisit their brand and ensure it remains relevant.
Taking the Lead
The TLT's role is not as a steering group but one that steers by its actions. In Part II of this series, I described the need to create a horizon-based plan that identifies outcomes rather than milestones. Planning small, 30-, 60-, and 90-day increments; doing the activities; checking the results; and adjusting the plan forward. The African proverb, "When deeds speak, words are nothing," applies; the TLT needs to own, talk, and walk the actions and language of the transformation. As I explained in Part II, having an outcome-based plan using a working hypothesis creates a solid foundation for the TLT.
The TLT should associate the outcomes they identify with measures or key results (known as OKRs). Setting out OKRs give the horizon-based outcomes that were defined in the plan a measurable dimension. Peter Drucker said that "you can't manage what you can't measure." The essential element of OKRs is the phrase "as measured by...." In completing this sentence, the team converts the outcome into a metric.
The TLT should also try to avoid "vanity metrics," which are those metrics that are easy to obtain but do not necessarily illustrate progression toward the strategic goal. An example of a vanity metric is using the number of people who have participated in Agile training to attempt to show greater organizational agility, which clearly is not a given.
Table 1 illustrates a TLT's focus to reduce delivery time to customers. The table reveals that the measures can be directly related to the desired outcome. The results will illustrate when the change activities have turned the dial or clearly show if they have not.
Table 1 — Reduced delivery time to customers: objectives and results.
Objective

Key Result

To reduce delays caused by lack of coordination between functions and development teams

As measured by:

The comparison between individual process cycle times and overall initiative lead time

To reduce delays caused by low quality and defects

As measured by:

A reduction in the number of defects identified in final testing

An increase in the percentage of defects identified earlier in the production cycle

Reduction in the testing process cycle time
Often the TLT finds that, in addition to having to take improvement actions, it also needs to benchmark and monitor new sources of management information to enable its decision making.
Henry Ford reputedly said, "Whether you think you can or think you cannot, you are probably right!" In other words, holding a strong belief is vital to achieving our goals. Grounding the desired outcomes as measures is one way to establish the transformational reality. As the plan evolves and measures are achieved, different outcomes and measures are necessary. The TLT must create an environment that encourages commitment, creativity, risk taking, and swift execution across the organization even if the vision is incomplete. By grounding the transformational goals in measured outcomes, the TLT can motivate and enable those needed to join the change journey and convince middle and senior management that they are doing the right things.
Sometimes the TLT can reach a point of change fatigue, and the team needs sustaining. An evidence board (in this virtual age, this may be a Mural or Miro board), with slogans, success measures, photographs or graphs — anything that shows the team's transformational achievements — can be a useful tool. Its purpose is to create a common view of how things have evolved and the successes that have occurred on the journey. It allows team members to review all they've done so far and also shows when a team has not had a success for some time, and thus serves as both a motivator and a reminder.
In this Advisor, I have outlined the makeup of a guiding coalition or TLT and described how it is used to lead a transformation. I have suggested that this team needs a goal to focus its efforts, behaviors, and expectations, and discussed the benefits of taking the themes and horizons established during transformation planning and converting those into OKRs to ground the change in metrics and reality. In the next Advisor in this series, I will discuss how to create and maintain transformational momentum.