Innovation is a Reality for All Industries, Including Insurance
Posted September 29, 2016 in
Business Technology & Digital Transformation Strategies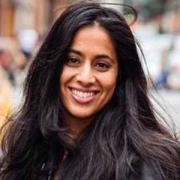 Digital disruption is impacting the insurance industry as it has the financial sector and so many other markets.
In many ways, insurance is no different than any other business that was paper-based. Newspaper publishers have had to rethink the way they deliver the news. Reaching a new customer who demands news immediately, instead of tomorrow, has meant building a new product and embracing social media as a way of distributing it. But it has also required new business models for generating revenue. Some digital publishers, such as the Wall Street Journal, chose to put their best content behind paywalls, while most others began selling advertising space online. Businesses turned to Google Analytics for page views and startups like Chartbeat to measure something that had never been measured before: engagement.
Because the Internet has made it easier for anyone and everyone to distribute content, new-age businesses began cropping up, forcing traditional publishers to find ways to compete. Those with the best content, best sites, and best distribution and audience engagement tactics remain.
So, have publishers cracked the digital code? Sort of. Innovation takes time, but by taking a chance on a new product for a new customer and partnering with tech-savvy startups, they were able to change the way their industry operates. Insurance is now at a similar crossroads.
The Insurance Customer of Tomorrow
Innovation comes with a changing customer base; a customer base that will expect to insure its small business in the click of a few buttons.
According to a recent study done by Boston Consulting Group and Morgan Stanley, more than 60% of small businesses will be owned by millennials or Gen-Xers by the year 2020. What's more, 38% of those surveyed say they would buy insurance online today if they had the ability.
So, how should carriers and brokers in this industry respond? Much like publishers, insurance companies will need to build digital solutions to serve a new generation of customers who demand it.
Right now, the most innovative insurance companies lie within the auto or health insurance sectors. Progressive has been particularly successful in offering insurance rates online, as well as price comparison tools, and even released a usage-based pay-as-you-go model that plugs directly into your vehicle, called Snapshot. If commercial insurance could cut through the complexities and offer online solutions, it will open up the doors to a market that was largely untapped in the past: small businesses. Faster, more digitally driven solutions will enable a carrier or broker to serve small business in a high-touch, hands-off way.
How insurance is sold will be a major change. Before, a broker would pitch a company on all of the insurance it might need and then provide a quote (not quickly). In contrast, the customer of tomorrow will be more easily engaged online. That means carriers and brokers need to build an online presence through a site, social media, and, if budget permits, Google Advertising. In the same way that publishers had to adapt, insurance companies will need to become expert in analytics and social media to win the attention of the new generation of customer.
We're already starting to see this shift, perhaps more so in personal insurance lines, such as auto insurance. A great example is State Farm, which has created multi-channel campaigns to appeal to a younger customer. Over the last few years, the company has been working to improve its online presence and has nearly two million followers on Facebook alone. The company has also put marketing spend into attending music festivals, such as the Austin City Limits Music Festival, to appeal to millennials.
While we haven't seen as much in the way of marketing to millennials, in terms of business insurance, Liberty Mutual is a great example of a company that was able to make insurance seem "cool" by insuring the 2016 Olympic medals. They also sponsored the "Road to Rio" tour, hosted by former Olympic gymnast Nastia Liukin, which was a nine-stop tour in select US cities that engaged potential customers while celebrating the spirit of the Olympics. Much of this was captured online and used on Liberty Mutual's social channels.
Perhaps even more important is using data and content to communicate value to customers in a new and digital way. A website with good information, whether it be pricing data or affinity data, will save customers from having to ask questions. The companies that can bring clarity to this incredibly opaque process will shine.
Next, giving the customers the freedom to interact with, and make changes to, their insurance online will save both agents and carriers time. Embracing an omnichannel approach in which all systems talk to one another would be a game-changer. This means if a customer makes an update to his information, the agent sees that change and can address it when next interacting with the client.
Many insurance companies, such as Swiss Re, have built in-house teams to address the changing market. Other companies, such as Hiscox, are partnering with startups, such as CoverWallet, to cut through internal politics and move faster toward a digital solution.
As more tech players make their way onto the scene, and more carriers become open to working with startups and innovating within their own walls, the shift has become palpable. A future where things are easier for customer, carrier, and broker is quickly becoming reality.