Integrating Mobile Devices & Wearables into EHR Systems for Connected Healthcare
Posted April 1, 2022
| Industry | Technology | Amplify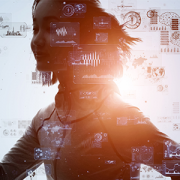 Curt Hall focuses on the benefits of integrating unstructured data into electronic health records. He describes how biometric data, lifestyle data, and general healthcare information can come together to help clinicians, researchers, and health/wellness companies better understand the effect of patient health behaviors and lifestyles on potential approaches and treatments. More personalized medical treatments, improved health trend identification, and lower healthcare costs are all possible outcomes.
Not a Cutter Community Member?
Sign up today to read this and all other articles.