Green, Secure IoT for Enhanced Sustainability Strategies
Posted January 26, 2022
| Sustainability | Technology |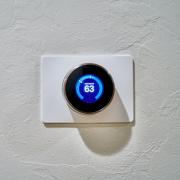 The Internet of Things (IoT) is being used — and can be used — in key business and industry sectors, buildings, and households to improve energy and operational efficiency, thereby minimiz­ing environmental impact. In this Advisor, we take an inward-looking approach to examine how we can reduce IoT's own environmental impact and explore its cybersecurity risks. We also discuss how we can leverage and benefit from IoT's full climate-action potential and help create a sustainable environment.
Not a Cutter Community Member?
Sign up today to read this and all other articles.