Practical Use Cases of IoT Solutions in Healthcare
Posted January 19, 2022
| Industry | Technology |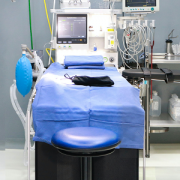 Today's Internet of Things (IoT) solutions have tremendous potential to enhance healthcare operations and generate overall improvements to care outcomes, cost, and efficiency. New IoT solutions for healthcare are smarter and, more importantly, tailored to the needs and requirements of healthcare organizations. In this Advisor, we explore two practical use cases of IoT solutions in healthcare.
Not a Cutter Community Member?
Sign up today to read this and all other articles.