The IT-Led Recovery: The Impact on Jobs and Systems
Posted May 19, 2015
| Leadership | Technology | Cutter Benchmark Review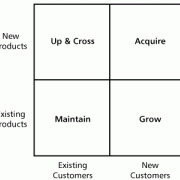 Not so long ago, the top conferences attended by IT professionals revolved around organizations sharing arcane technical aspects of particular technologies or venues where manufacturers tipped their R&D hand to loyal purchasing departments. Some of these gatherings have gone by the wayside much like some of the information systems highlighted in them (e.g., COMDEX).
Not a Cutter Community Member?
Register today to read select open-access articles.