Software Teams: Your Most Important Asset
Posted July 1, 2004 in
Business Agility & Software Engineering Excellence, Business Technology & Digital Transformation Strategies Cutter Benchmark Review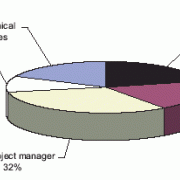 Give a software team an interesting project and you will have a group of happy campers -- true or false? Well, you might say, interesting projects are fine, but team performance is also influenced by good management and a decent salary. Very few happy campers earn a poor salary. That is mostly true, but salary, management, and interesting work do not all influence teams in the same way.
Not a member?
Gain Access to the Cutter Experts today —
register now to read select open-access articles.