Leadership Lessons: Keys to Thriving in a Post-Pandemic Business World — An Introduction
Posted July 21, 2021 in
Cutter Business Technology Journal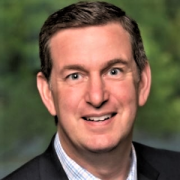 Companies have been scrambling to respond to the upheaval caused by the COVID-19 pandemic. More than 18 months since it began, many organizations still wonder what the post-pandemic future holds. The challenges are far-reaching, ranging from resolving daily employee work modalities to existential digital business model transformation.
In response to unfathomable medical emergencies, societal lockdowns, and economic disruption, com­panies have found ways to achieve the unthinkable. The pandemic's urgencies usurped cumbersome and slow-moving corporate bureaucratic decision making. Biotech and pharmaceutical firms sped vaccines, devices, and therapeutics to market in months. Over the course of hours, days, and weeks, IT leaders transitioned employees to remote work, moved data centers to the cloud, and engineered novel ways to digitize the customer experience.
As the pandemic unwinds, what lasting lessons can companies carry from the moments of "What now?" to successfully respond to "What's next?" Regardless of industry or geographies, the pandemic reinforced the business case for significant technological invest­ment, oversight, and expertise. These necessities raise numerous questions that will truly determine com­panies' long-term viability.
From a strategic perspective, C-suite executives are, more than ever, grappling with fortifying long-term strategies to differentiate from competitors and pro­vide value to customers. Boards are deliberating the consequences of not moving fast enough to gain market share and solidify customer loyalty, while keeping a close watch on standard governance and compliance responsibilities.
Performance measurement is openly undergoing great scrutiny. With abundant data on hand, do companies have the business savvy to act proactively? Strategic imperatives and digital transformation need adequate funding, as well as skilled employees deeply steeped in ever-current business acumen. All of which can be derailed by ill-designed incentives and cultures that reward acquiescence.
Meanwhile, new business models and alliances are emerging. Time will tell whether they yield sufficient margins and generate adequate cash flow to justify such expenditures. How will fintech and novel liquidity arrangements facilitate future business change? Will investors and creditors view and value new business alliances with higher expectations? Venture capital and private equity fund much new technology, but many market entrants fail to meet inflated promises, unrealistic implementation timelines, and unachievable data requirements.
Other grand shifts are in motion. Notably, the lines between public and private sector have blurred. Throughout the pandemic, businesses have worked with governments and other organizations to accelerate vaccines, distribute protective equipment, and support public health initiatives. But what are the implica­tions, challenges, and prospects of future business and partnerships with the public sector? Can government entities serve the public interest, enforce regulation, but also acknowledge, embrace, and leverage the efficiency and talent advan­tages that business can deliver? Alliances built to solve specific problems can turn quickly to conflict if expected to last for the long term.
As leaders deliberate such futuristic concerns, they also face the immediate stone-cold reality of unforgiving market threats, including escalating ransomware attacks, destabilized supply chains, transitioning labor forces, and the ever-present prospect of other exogen­ous shocks (e.g., natural disasters, financial crises, terrorism, war). Such turmoil creates both great risk and opportunity.
That's exactly why this issue of Cutter Business Technology Journal (CBTJ) was conceived. Its articles address leadership lessons learned and identify lasting best management practices that arose from the myriad challenges of the pandemic. Together and alone, the articles contribute to addressing the fundamental business question arising from the crisis: will leaders shape the future or allow it to define them?
In This Issue
To help leaders navigate the "next normal" of the business world, the four articles in this issue of CBTJ focus on key lessons learned during the pandemic that will have lasting and substantive effects on business for the intermediate and longer term.
The first piece, by Cutter Consortium Fellow Steve Andriole, opens the issue with a fundamental question of the times, "What's different about pre- versus post-pandemic technology adoption?" Andriole addresses the timeless imperative for technology leaders to be effective both strategically and operationally. However, the increasing pace of emerging technologies, such as artificial intelligence and machine learning, will fuel competitiveness. Managing the escalating pace of change holds inherent risks.
The pandemic shattered digital transformation inertia for many organizations. Andriole emphasizes that the burden remains with the C-suite to determine if technology acceleration will really drive strategic change or simply modernize transactional workflows. His article provides the blueprint for the former and openly challenges executives to courageously honor that leadership imperative.
Next, Lea Waters and I collaborated to author an article that identifies resilience as the most prominent and lasting lesson of the pandemic. We point to the ingenuity, adaptability, and perseverance of the human spirit during times of challenge as a hallmark that can bolster organizations in the future. The piece explores the value of boosting employee resilience and includes detailed actions leaders can take to invest in employee well-being, enhance workplace culture, and drive performance.
The third article by Alanah Mitchell offers a five-step model to help firms successfully transition to post-pandemic hybrid work arrangements. Mitchell's recommendations for leaders include specific guidance about identifying purpose, accommodating needed flexibility, integrating IT, heightening employee experience, and incorporating substantial employee input. Her insightful ideas and central framework pinpoint the critical questions organizations must credibly answer in managing the indispensable human elements of the emerging workplace.
Finally, Myles Suer and John Wills address how to ready data for analysis and competitive advantage. They compare and contrast how legacy companies differ from startup enterprises in terms of data history, governance processes, and management experience. They explore in great depth the importance of properly cataloging data for eventual strategic use. An important lasting lesson of their article is the importance of people in maximizing the business results from any data strat­egy and technology investment. Without adequate investments in talent, management, and culture, com­panies will struggle to yield meaningful returns on even the best platforms and optimal data.
The Sum Exceeds Its Parts
This issue was compiled and organized with thoughtful purpose and intention. The collection opens with a broad perspective about the increased reliance on emerging technology. The second and third articles anchor the discussion on the irreplaceable human elements of effectively stewarding business enterprises. The closing piece extends the foundation to explore more specific aspects of data management and expedited technology deployment that will be critical to business operations for the foreseeable future.
Reading these articles certainly helped refine my perspective about the most pressing challenges awaiting business and the "future of work." Before rushing into the "next normal," much serious reflection is indeed warranted. Organizations should take time to identify and document which recent leadership lessons and success stories will be lasting. How do these conclusions and increasingly fluid business models affect worker hiring, retention, and incentives?
Boards need to rethink their governance responsi­bilities. Avoiding compliance sanctions is necessary but insufficient for meaningful leadership. Are directors adequately skilled to understand emerging technol­ogies, assumed risk, and best practice to drive strategic results? Such governance as a function requires bold vision and mutual accountability. Leaders must be chosen on substance, not past titles.
In particular, tech leaders may face the steepest challenges. Will simply restoring IT budgets to pre-pandemic levels really help tech teams support remote work, modernize customer experiences, and mitigate cyber threats? How can companies best manage escalating technical debt? Is an IT budget really necessary in the future, or should technology be integrated into operational budgets, just as salaries are not allocated from an HR budget? It is essential that C-suite leaders work together to manage interrelated IT, finance, HR, and operations matters. Such coopera­tion should not be left to the necessity of crisis.
Many companies will likely need turnaround leader­ship. What characteristics should boards seek when hiring such executives? The transformation imperative is clear, but how can companies simultaneously spur innovation while maintaining core operations in the face of rapidly changing market forces? If the talent is not on staff, the market is fierce for such skill.
Age-old industrial wisdom teaches that "good controls are good business." With all the interest in returning to growth, what policies, procedures, practices, and training should be implemented to ensure the integrity, performance, and accountability of remote work? Noticeably, all key questions of future viability reach far beyond strategy and hinge on running a well-managed business.
The answers to these and many other post-pandemic questions reside in substantive actions that courageous leaders take (or evade). History teaches that institu­tional memory is short and lessons are often soon forgotten. Those executives willing to build upon the stunning adaptations and the fortitude demonstrated during the pandemic must overcome the instinct to "return to normal" as quickly as possible. Transforma­tion means such a return never occurs.
We hope you find this CBTJ issue provokes both novel thought and meaningful workplace dialogue. If that is the case, reading the pieces will certainly be time well spent. The authors have contributed their respective expertise and energies to craft intriguing perspectives on the pandemic's most critical lessons.
Surely, we will never forget this incredibly remarkable time in our collective lives. While we ponder the topics of industry, we must not forget the loss, suffering, and bereavement of so many. With thoughtful reflection on what will be lasting, we can ready ourselves to adjust more aptly to inevitable future uncertainties.
Simply taking the time to discuss and document what we have learned is an important next task to steady ourselves, our employers, business markets, and our communities for whatever the future holds. After all, that's the essence of resilience: to miraculously bloom anew in seemingly impossible, arid grounds.