Leadership: Part III -- Knowing Where You're Going
Posted August 4, 2010
| Leadership |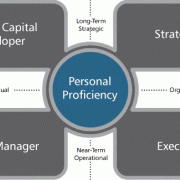 Most senior executives want to know when they will get business value from a project, more than when it will be complete and at what cost. Without completed projects, you can't implement the strategy; yet today a chasm usually exists between business objectives and project management activities. Even when projects are on target with respect to time, cost, and quality, all too often they seem to fail to achieve the anticipated business results.
Not a Cutter Community Member?
Register today to read select open-access articles.