Leveraging Business Architecture: 3 Predictions Pointing to New Relevance and Leadership
Posted February 5, 2020 in
Business & Enterprise Architecture, Business Technology & Digital Transformation Strategies Cutter Business Technology Journal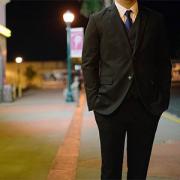 CUTTER BUSINESS TECHNOLOGY JOURNAL  VOL. 33, NO. 1
  
According to Cutter Consortium Senior Consultant Whynde Kuehn, "Amid a backdrop of digital trans­formation and a continually shifting landscape of change, business architecture is gaining momentum and relevance." In her article, she discusses the areas in which business architecture will continue to play a key role and illustrates how three specific scenarios will lead the way to increased relevance and leadership. Kuehn lays out what this might mean to you, along with the steps you need to take to realize these benefits.
Business architecture is here and here to stay. It has taken shape and is being formalized as a true global discipline. Amid a backdrop of digital transformation and a continually shifting landscape of change, busi­ness architecture is gaining momentum and relevance within a continually increasing number of organizations, regardless of industry or geography. This is not to say that we do not have much work ahead, but our challenges are clear; with continued adoption, expansion, and maturation, business architecture can play a key role to inform, shape, scale, and realize the constant transformation and improvement of organizations — even societies.1
Business architecture teams within organizations continue to build their practices, establishing the prerequisite business architecture baseline and knowledgebase expansion as well as intentionally maturing other foundational aspects to prepare the team, integrate the discipline into the organizational fabric, and build advocacy. As a result, there is now an increased focus on the usage of business architecture. The various scenarios in which business architecture has been used to deliver business value constitute an impressive and growing list.2 For example, organizations have leveraged business architecture for: strategy translation; business and digital transformation; shifting from a product-centric organization to a customer-centric one; business model evaluation and redesign; innovation; mergers and acquisitions; divestitures; startups; joint ventures; cross-organization ecosystem architecting; cross-sector social initiatives; portfolio investment decision making; driving prioritization for Agile teams; organizational design; regulatory compliance; cost transparency and reduction; business and technology simplification and efficiency; application portfolio management; leveraging emerging technologies; IT architecture transformation; legacy modernization; cloud migration; framing requirements and solution design; and more.
Organizations will continue to use business architecture in all these scenarios, but three key scenarios — based on emerging trends and predictions — will lead the way to increasing relevance and leadership. Let's now turn to each of these trends/predictions for 2020 and beyond, along with what it means to you. 
1. Business Architecture Will Become Foundational Enabler and Connector of End-to-End Strategy Execution
Today
While the idea of business architecture as a bridge between strategy and execution is not new, we are now seeing more new business architecture teams positioned up front within the strategy execution path, as well as existing teams actively trying to "shift left" where applicable. Increased strategy execution messaging and positioning is also starting to occur among industry associations and universities. Some organizations have established a cohesive, business-driven, end-to-end approach to strategy execution enabled by business and enterprise architecture, but most are on the journey and are leveraging business architecture where they initially have traction, such as within the portfolio investment decision-making process.
Tomorrow
Organizations should cast a vision for end-to-end strategy execution as the overall framework to achieve organizational agility — closely integrated with innovation and Agile approaches and teams — and actively work toward making it a reality. We must leverage business architecture (coupled closely with enterprise architecture) as a key enabler for decision making and the translation of business direction into a cohesive set of actions. Business architecture should also serve as a connector across teams and across the strategy execution path, both in terms of the traceability it provides and the natural abilities of business architects to serve as connectors. How we leverage both business architecture and the business architects who practice it will likely continue to evolve. For example, some organizations may integrate the business archi­tect role into a broader, cohesive business design team, while others will explore new ways to democratize and automate portions of the role.
What It Means
As more organizations join the journey, it is even more important to invest in your own strategy execution capability to adapt to change and remain competitive. Key steps include:
Work with key leaders in your organization to assess your strategy execution maturity. Set goals and direction to build end-to-end organizational agility.

Position and empower your business architecture team as a key enabler of strategy execution, up front of initiatives.

Invest in deliberately maturing your business architecture practice to be effective, sustainable, and scalable.
2. Business Architecture Will Become Facilitator and Enabler of Cross-Organization/Cross-Ecosystem Collaboration and Integration
Today
While it is not yet a widespread usage scenario, some organizations have used or are planning to use business architecture to help them collaborate with other part­ners in their ecosystem. For example, business architecture has been leveraged across organizational boundaries to define and execute upon changes for joint ventures and for mergers and acquisitions (M&As) and even for the creation of brand new ecosystems that do not yet exist, where many organizations deliver new value together that is greater than what they can achieve individually. In addition, we can observe cross-government department architecting and collaboration (within a country, though cross-country collaboration is being considered) in a number of places. 
Tomorrow
Organizations should think in terms of ecosystems and should leverage business models and business architecture to identify new opportunities and co-architect them together with other organizations. Business architects from all organizations involved should be at the table with leaders, strategists, and other roles to inform decisions, shape and represent the future state, and translate it into a cohesive set of actions to be executed by each individual organization and all organizations collectively. For-profit organizations should consider opportunities such as architecting their ecosystem comprehensively across legal entities (e.g., to architect the scope of a full healthcare system or create a com­prehensive view across operating companies), leveraging business architecture for M&As, architecting new ventures involving two or more organizations, and architecting full-scale new ecosystems with many players that exchange value. Governmental organizations should consider opportunities such as creating a shared business architecture across departments within a country (or even across countries where broader regional collaboration makes sense) and leveraging it to deliver cohesive citizen experiences and reusable services across departments. Nonprofit organizations should consider similar opportunities across both these spectrums depending on their nonprofit business model and structure.
What It Means
In our globally connected, digitally enabled world, the ecosystem is the new organization. The opportunity and necessity to work across organizational boundaries is becoming increasingly important. Embodying this mindset and strategizing around what it means should be on the minds of leaders as well as business architects. Key steps include:
Educate yourself and your organization on the art of the possible with ecosystems. Work with leaders to assess your business model for new opportunities, determine the role your organization will play in the ecosystem, and move into action on defined business direction.

Leverage the Business Architecture Guild's Guide to the Business Architecture Body of Knowledge® (BIZBOK® Guide) reference models for value streams, capabilities, and information concepts as together they are becoming the "Rosetta Stone" to connect business architectures across organizations.3

Invest in your business architecture team's personal growth because the business architect role will become less focused on modeling and increasingly focused on delivering value, strategic thinking, and problem solving, which requires new hard and soft skills.
3. Business Architecture Will Enable Transparency and Governance of Policies, Ethics, and Objectives
Today
The business architecture domain structure per the BIZBOK Guide is robust and allows for the association of various extended business domains with the core business architecture domains of value streams and capabilities. Two of these extended domains — in particular, strategy and policy — can play an expanded role beyond how organizations use them today, especially considering new pressures related to transparency, policy compliance, and corporate social responsibility.
Tomorrow
Organizations should reflect and reimagine how they operate in our new digital world. This includes concerns such as how to provide transparency and governance for artificial intelligence algorithms and how to quickly respond to continual shifts in regulation. They should also reflect and reimagine their responsibilities in light of recent shifts in the role of corporations (from shareholder-focused to stakeholder-focused), contributions to achievement of the United Nations' Sustainable Development Goals (SDGs), and creation of necessary climate action plans.4 Organizations should leverage business architecture as the central framework to capture content such as policies and ethics, which can relate to their applicable capabilities and the systems (even down to the algorithm) that implement them. They should also capture key objectives and metrics, not only from a strategic business perspective, but also as contributions to SDGs or other sustainability goals. These objectives and metrics can also be tied to capa­bilities and other aspects within the business and technology environment for full traceability. Leveraging business architecture as a central framework will enable more effective and repeatable compliance, transparency, and visibility for some of the most critical concerns of our time.
What It Means
Organizations should take accountability and action to ensure transparency and governance of the products and services they deliver and how they go about doing it. This is not only important to stay ahead of, and in compliance with, forthcoming regulations, but also to meet the expectations of key stakeholders and contribute to a sustainable, meaningful world that we all want to live in. Key steps include:
Identify the people in your organization responsible for ethics, governance, and compliance related to digital technology, regulations, corporate social responsibility, and other relevant topics. Articulate how your organization can use business architecture to make the jobs of these individuals easier and more repeatable, integrated, and scalable. Establish con­crete plans to help them.

Where efforts do not already exist, lead your organization to a vision of what governance and ethics accountability could look like in the future.

If you have not done so already, start getting some experience with capturing policies and objectives in your business architecture knowledgebase, along with cross-mappings to value streams and capabilities.
Final Thoughts
These are exciting times. The role of business architecture and the talents of business architects have never been more relevant or necessary — not just to enable and influence but to lead our organizations and societies through transformation and to continually create a world in which we all want to live.
References
1For a relevant backdrop to this article, see: Kuehn, Whynde. "The Global State of Business Architecture: Where We Are and Where We're Going." Cutter Consortium Business & Enterprise Architecture Executive Update, Vol. 22, No. 7, 2019.
2Kuehn (see 1).
3"About a Guide to the Business Architecture Body of Knowledge® (BIZBOK Guide®)." The Business Architecture Guild, 2020.
4"About the Sustainable Development Goals." The United Nations, 2020.