Is a Long-Term WFH Strategy Really Necessary?
Posted August 13, 2020
| Sustainability | Leadership |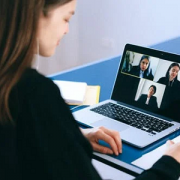 Even those who recognize the advantages of a cloud-based remote access platform over a VPN might argue that the current WFH solution is a temporary anomaly. In that case, why not just muddle through with a VPN until things get back to normal?
Don't have a login?
Make one! It's free and gives you access to all Cutter research.