Making Retrospectives Useful, Part II: Doing Something with Lessons Learned
Posted March 7, 2019
| Leadership | Technology |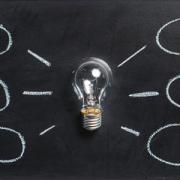 When I worked with the Air Force years ago, they had a requirement for every program to capture lessons learned when the product was delivered. The programs that I worked with faithfully carried out this mandate and developed reams of reports that were compiled as lessons learned databases. Unfortunately, there was no requirement to review these databases in anticipation of new starts or to make policy/procedure corrections. As a result, the suggestions and experience that they contained was often lost. Let's see what we can do to fix this at each of the levels of retrospective.
Not a Cutter Community Member?
Register today to read select open-access articles.