Moving Forward in 2020: Technology Investment in ML, AI, and Big Data
Posted April 7, 2020
| Leadership | Technology |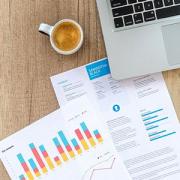 Instead of moving from technology to key customers with an abstracted total addressable market (TAM), we must instead quantify artificial intelligence (AI) and machine learning (ML) benefits where they specifically fit within business strategies across segment industries. By using axiomatic impacts, the fuzziness of how to incorporate AI, ML, and big data into an industry can be used as a check on traditional investment assumptions.
Not a Cutter Community Member?
Sign up today to read this and all other articles.