A New Look — The Automotive Industry, Post-COVID: A Q&A
Posted February 18, 2021 in
Business Technology & Digital Transformation Strategies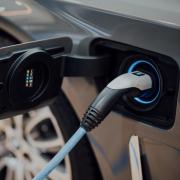 In a recent webinar, Andreas Schlosser, Alan Martinovich, and Philipp Seidel examined the state of the automotive industry and what it might look like after the pandemic. They urged industry players — manufacturers, dealers, distributors, OEMs, and the full supply chain — to make bold decisions right now to be ready for a "new normal." In this Advisor, we share some of the answers to questions participants asked about the actions carmakers should take now to set themselves up to win in the post-corona era.
Q: Going forward, how important will connectivity be across all car OEMs?
Andreas: Connectivity across all the manufacturers is going to be absolutely key, especially for electric vehicles (EVs). As an example, cars will need to be charged in the public charging network and will have to connect to an open charging network, which requires an open kind of connectivity. Not all manufacturers will have a proprietary charging network (like Tesla's). Many manufacturers will rely on multi-brand public charging networks. A common standard is key for the connectivity of vehicles (e.g., for plug-in charge applications).
Philipp: Connectivity is the major enabler for all the other technological trends that we see. It enables sharing of cars, recharging of cars, finding the best charging spot, and autonomous or automatic driving. It increases safety and convenience. We are definitely moving toward "mobility devices" instead of traditional cars.
Q: What role does charging infrastructure play in the forecasted uptake of EVs? We see OEMs investing heavily in the charging space even though it is far from their core business.
Andreas: Most OEMs have recognized that, if they really want to push EV sales, they have to offer customers a 360-degree, fully functioning EV ecosystem, including connectivity of the vehicles and access to a charging infrastructure. The major manufacturers heavily invest in building their own charging and energy services business units for two key reasons. First, the charging infrastructure is going to enable car sales, and automotive companies are in the business of producing and selling cars. In order to sell EVs, they must provide access to an infrastructure, be it home, semi-public, or public charging. Investing in an EV traveling infrastructure is an enabler to sell vehicles.
Second, general estimates of the after-sales revenue of EVs compared to internal combustion vehicles (ICVs) is about 50%. So, over the lifecycle, you can generate about 50% less revenue with an EV compared to an ICV. Therefore, one of the key profit pools of OEMs will significantly decrease in the future. The investment and the engagement of many manufacturers in the charging business is a way to compensate for future loss in traditional after-sales revenue. This is true as well for the engagement of many manufacturers in the mobility services space.
Q: There is still a significant price differential between ICVs and EVs, which prevents many customers from purchasing an EV. Do you think this price differential will remain when the market rebounds?
Alan: One of the key reasons for the current price differential is the battery pack, which accounts for up to 60% of the EV today. The cost of batteries is expected to fall considerably over the next five years and, with 60% of the cost of the car being the battery, you can begin to think of a car as an electronic product or consumer good, not just a vehicle. To put that into context, the average laptop has about 24 cells; the Tesla Model S has 7,000. If you have a few laptops in your house, you probably have around 70 cells in your house. If you buy a Tesla, you've increased the number of cells that you have in your house by a factor of 100. So we're really talking about that scale of increase in terms of volume, and that's why we're very bullish in terms of the prices dropping considerably and in the cost of an EV beginning to approach the cost of a nice ICV.
Already in today's market, we're beginning to see that price differential compress. As an example, in Europe, the price of the Volkswagen ID.3/ID.4 is pretty close to a fully loaded Volkswagen Golf. We expect to see a lot more compression over the next several years.
Philipp: At the same time, ICVs are becoming more expensive due to technological requirements. Exhaust treatment for those cars is making ICVs less competitive and more expensive. Additionally, regulators are expected to increasingly take into account negative environmental effects of ICVs and make operations of these vehicles more expensive, e.g., via vehicle or fuel taxes.
Andreas: Another factor, at least for the next couple of years, is massive incentives from regulators to support the sales of EVs. For example, the German government has increased the incentives for new energy vehicles, lasting until 2025, but they will not give any post-crisis incentives for ICVs. The incentives for EVs will also compress the differential compared to ICVs, at least over the next couple of years.
Q: Why do you believe customers will switch to EVs in the years to come with such low gasoline or diesel prices?
Alan: While we're certainly seeing very low gasoline and diesel prices, the fight for market share between Russia and Saudi Arabia means prices are very volatile and it's uncertain how long we will see these record-low prices. It's in the producers' interest for those prices to go up. We also believe there will be an increased focus among auto buyers on the total cost of ownership and the ownership experience.
There are three key barriers to EV purchase:
1. Vehicle cost due to battery costs, which we expect to decrease considerably
2. Charging times, and there has been a lot of technological progress in this area
3. Driving range, and there have been dramatic increases in this area as well, approaching the driving range of a diesel car
We expect to see continued dramatic improvements to the EV ownership experience, reaching par of an ICV.
Philipp: Yes, it's not only about cost, but it's about the driving experience and the user experience. The acceleration of EVs is far better; they're quieter, cleaner, and allow for more space for passengers and luggage because you can pull out the whole combustion engine powertrain. So EVs, in terms of their architecture and the driving experience, are more attractive — at least to some customers — than ICVs.
You just need a change in user behavior. When it comes to recharging, everywhere you park your car you should be able to recharge so you don't have to stop at a specific fuel station. You can recharge it overnight at home; you can recharge it while doing shopping; or while parking at your workplace. In the end, with a battery-charging infrastructure, you will have a well-charged car whenever and wherever you go. And that is, of course, the end game of electric mobility. Improving the density and performance of EV charging infrastructure is the next big task to enable the EV breakthrough to mainstream – and a huge business opportunity, too. We have identified large value pools for infrastructure providers and operators in our recent studies.
Alan: Just to echo a point Philipp made, let's not ignore the value proposition of the actual vehicle. Tesla has demonstrated the power of offering a vehicle that's fresh. It's not just the powertrain, but it's the aesthetics — it's the look, the feel, the driving experience. It's also the gadgetry, in terms of the gull wings or the door handles that retract. It's the glossy cockpit inside the vehicle as opposed to other gauges. So, when you think of that and you think of the volume of cars that enter the market, the consumer is going to have much more choice. Every OEM is striving to make that vehicle look different. Beyond the economics of gas versus EV, and beyond the charging or the range, we expect to see a whole new cohort of vehicles that look fresh and exciting.
Q: Does the post-COVID landscape cause an explosion to chat bots and virtual assistant adoption with respect to the auto industry? Are there any trends that you can share?
Andreas: I don't know if it will be an explosion, but we will see more digitalization in some of the core processes of the industry: supply chain management, sales, and after sales. Digital features will certainly become more popular in the overall processes in IT systems. With digital sales, for example, we will have some virtual consultation for customers (this exists already today). There aren't a lot of applications of chatbots, but I think this is something that we will see in the future. The same is true for the supply chain. The general trend towards digitalization, which has accelerated with COVID, will lead to an increased use of these kinds of digital features.
Alan: Another thing that that we're seeing, which isn't necessarily related to COVID, is a significant compression of the development cycles of these vehicles. Where historically it might have been four, five, or six years, we are seeing certain OEMs push it towards three years. This requires a lot of collaboration among engineering teams and design teams, not only within the OEM but across the supply chain. We're seeing a number of different trends related to a more open system in terms of model development and much faster development cycles. Digital technology is certainly going to play a role in supporting and facilitating these objectives.
Q: Can you discuss the automotive IT spend impact as a result of the pandemic and the extent IT digital strategies will be part of how the autos set themselves up for the future?
Alan: We think there will be an enormous impact over all the factors that we have talked about. We're seeing a lot of the customer experience moving online across the dimensions Philipp talked about. Our view is that once people get comfortable with this, we're not going back. There's a very high adoption rate among the dealer network (as high as mid-90%) of contactless vehicle service (where they pick up the vehicle and drop it off). Clearly, IT will play a role in terms of supporting OEMs and dealers.
When you look at a customer journey, a key differentiator of EVs is a different buying and ownership experience. Those customer journeys have to be mapped, and technology has to be applied in terms of how to unlock a differentiated customer experience. IT is going to play a very dominant role with that. Within operations, supply chains are going to be reset by COVID and product development lifecycles are going to be compressed.
This all means different technology needs in terms of collaboration and coordination around customer management, vehicle development, and supply chain management. We foresee a much more expanded role of IT, and we see the need for IT to transition and pick up a lot of capabilities that we're more likely to see in the high tech and electronic industries — especially deep expertise and expert system management in the areas of the Internet of Things, 5G, and augmented reality, to name a few. We've seen some profound changes and view IT as an enabler of a lot of these business model changes.