The Next-Generation Business Architect: The Bright Future Ahead
Posted April 11, 2018
| Leadership |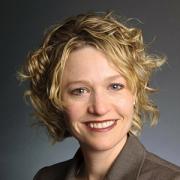 B & EA EXECUTIVE UPDATE VOL. 21, NO. 2
  
The way we do business is fundamentally changing as business models evolve and we shift to a digital future. Organizations are going through constant upheaval. At the heart of this change is the business architect. Once considered a niche role, business architecture is now taking front-and-center stage in shaping enterprise transformation and the organizations of tomorrow.
As the business architecture discipline matures and becomes an established function in an increas­ing number of organizations, we can now address a more advanced set of questions. How is the ­busi­ness architect role evolving and how can business architects best be leveraged during this time of transformation? What demands has this evolution placed on the role? What is the career path for a busi­ness architect who has mastered the role? In this Executive Update, we explore some of the truths about the business architect role, potential focuses for the role, career path options, and what the future holds for a discipline that finds itself at the heart of business and technology change.
The Truth About the Business Architect Role
Due to increasing customer expectations and technology, the volume and rate of change that today's organi­zations face have increased so significantly that most organi­zations are performing enterprise-wide transformation and preparing to become more agile for future change. Business architecture is a critical enabler of both, which is why the demand for the business architect role is increasing.
While the business architect role was originally envisioned as a strategic senior role responsible for architecting organizations in response to change, the role has not always been deployed as such, and this disconnect has created confusion about the role and has led to a lack of qualified resources to truly meet the demand. The confusion is related to whether the role of a business architect is to create and maintain the enterprise business architecture knowledgebase, including blueprints such as capability maps and value streams, or to shape the business and translate strategy using these blueprints. Part of the reason for this confusion was that early on, some organizations tried to leverage a "one size fits all" approach for deploying business architecture versus applying it specifically to their organization's opportunities and maturity, which is now recognized as best practice.
Previously, business architects often focused more on making maps than designing and improving their organizations. There are solid reasons for how this focus came about. For exam­ple, although all organiza­tions have a business architecture, it is not typically documented — so that documentation must be built, at least to a minimum baseline. In addition, as the discipline was emerg­ing and as practitioners were learning, there was a heavy but necessary emphasis on how to build the knowledgebase. Business architects often built maps and showed them to executives without clear steps for how the maps would actually be used for business value.1 Fortunately, the discipline has been increasingly practiced globally, so the role and its value have continued to sharpen over time. What is clear is that the highest value for a business architect is in a strategic role — not simply as a knowledgebase steward — to help organizations envision and execute change.
The Next-Generation Business Architect's Focus
Considering that business architecture is a critical enabler both for enterprise-wide strategy execution and transformation as well as agility, the role is increasingly focused in two areas: strategic advantage and enablers of agility.
Business Architects as Strategic Advantage
Organizations are not just looking at the operating world of today, they are also investing heavily in trying to understand future business platform models and what the customer of the future is going to look like and need. Many organizations have also invested in an innovation capability, which allows them to develop the insights and prototypes that help to inform current and future business and technology strategies.
Increasingly, business architects find themselves not only informing the strategy, but also at the heart of business transformations: identifying the comprehensive impacts those transformations will have on the organization and translating the new direction into an actionable set of architectural blueprints and executable roadmaps. A new trend is for business architects to work with customer experience teams; in this situation, business architects bring along the internal business understanding that helps shape capabilities and value streams to what customers most need and, ultimately, expect. We even find the business architect looking at longer-term horizons and being deployed at the heart of innovation teams. Indeed, busi­ness architects are helping to shape the capabilities needed to realize the potential futures that are being designed and developed, as well as the overall scope for innovation activities, in conjunction with innovation leads.
When we look at the organizations that have really innovated in their industries, their strategies and innovative ideas have come from within; they were not handed playbooks from consulting firms or solu­tion vendors. The key is being able to identify opportunities and then create executable strategies around those opportunities — a role for business architects, making architects critical for strategic advantage. Moreover, the work of business architects helps organizations expand beyond the typical planning horizon and look toward longer-term futures, while ensuring the alignment of strategies and portfolios.  
Business Architects as Enablers of Agility
The business environment no longer moves at one pace; terms such as "Agile" and "sprints" are now a common part of the business lexicon. The business architect is even more important in the new multi-speed organization, from shaping strategies to playing a key role prior to the occurrence of Agile activities. Many often ask the critical question, "What role do business architects play in Agile teams, and how can they add value without slowing the teams down?"
The reality is that a business architect can offer no value once the Agile teams are up and running, due to the pace at which they will be iterating and developing new solutions. However, the business architect plays a crucial role across several areas in the Agile space, including:
Strategy/discovery. Prior to any Agile activities, the overall strategy and scope of development needs to be defined. This includes a catalogue of impacts to the business and IT architec­ture and the resulting operating model impacts for either new propositions or changes to existing propositions. In conjunction with the product owner, the business architect develops the scope for any future propositions.

Backlog development and sprint planning. A roadmap and backlog of work are still developed in Agile, but these are also used to guide what goes into sprint planning for the team. The business architect can play a role on the team that shapes the backlog and plans what goes into each sprint, helping to inform on business impacts and ensure what is being defined aligns to the strategy and what is chosen to move forward delivers maximum value.  

Sprint reviews. Typically, at the end of every sprint, there is a review of the team's accomplishments during this period. Work is shared among key stakeholders to generate input into what has been developed, allowing the team to continue or iterate, depending on the feedback received. The business architect plays a key role at this stage, as it is crucial to not only look at the functions, but also the alignment to the strategic intent and defined future vision.

Oversight and support. While sprints run, there is still a need for some form of oversight, but this must be done in such a way to not slow down teams. The business architect engages at a high level when necessary to ensure alignment and that teams are working toward the strategy. In addition, the business architect is an available subject matter expert (SME) to Agile teams and may be brought into a sprint team if there is a question around the business, or the strategy, that needs clarification. Business architects are used for business questions in the absence of available business SMEs or if the question is a cross-cutting business concern.
New Requirements for the Business Architect Role
As business architects are further leveraged in their strategic role, they must develop, over time, a more rigorous set of competencies. Business architects not only need to have foundational business architecture knowledge,2 but they also need general business knowledge and acumen and a broad set of soft skills, such as leadership, influence, collaboration, facilitation, and communication. Since business architects work with many teams across the strategy execution lifecycle, they also need to be well versed in how other functions work, such as strategy, customer experience, and planning.
Throughout the evolution of the business architect role, the need for individuals to understand develop­ment methodologies, especially Agile, has become very important in playing a crucial role within Agile teams. In addition, with the growth of digital and the role technology plays in business, the business architect needs a working knowledge of current and future technologies (and ideally some level of experience), not just to integrate with IT architects, but to become an asset to the business. For example, as business and technology continue to collide, technology-savvy business architects can become trusted partners for identifying strategic and business model opportunities and then translating them into reality.
Life After Business Architecture
The business architect role can be a long-term career or part of a journey. The good news is that in both cases, a business architect will gain significant benefits regardless of the chosen route. Due to the nature of the role, business architects gain enterprise-wide knowledge, relationships, and experience with cross-business-unit initiatives. They develop a broad and rich set of skills, such as big-picture thinking and large-scale problem solving, which relatively few have the opportunity to gain from such direct experience. 
So what are the career options for business architects who have successfully mastered the role and want to advance further? Fortunately, the role of a business architect opens the door to numerous future opportunities. A few career options are listed below, but these are just examples of what is possible:
Accept a business architecture specialist position. In this option, the business architect can either lead a business architecture practice or architect increasingly more complex and larger change initiatives.

Move to a senior business role. Senior business architects can move into various roles within the business. For example, business roles such as product owners, strategists, or even heads of business units are viable options for the next leg of a business architect's career.

Take on an interdisciplinary role. The growth of new businesses spurred on by digital and mobile has seen an increase in the number of people joining startups instead of the traditional corporate world. The startup world demands not only speed, but people with a variety of skills, such as those possessed by business architects. Business architects also have an awareness of business and operating models. Business architects' skills and knowledge are valuable to any startup, making startups a unique career choice for the business architect.

Become a management consultant. Business architecture has become a key component for translating strategy and shaping change and organizational initiatives. Such skills are now in even greater demand, and we are seeing traditional management consulting firms looking for people with these skills who have experience in these areas. Management consulting provides business architects a logical next step, whether working for themselves or as part of an established firm.
Conclusion
From driving forward strategy to participation in Agile teams, the future has never looked so bright for the individual business architect and the discipline of business architecture itself. To fully leverage this discipline, organizations must have a vision for how they want to deploy it — and invest in retaining great business architects and furthering their career path. For the individual, the broader understanding of business architecture, once seen as merely a niche discipline, is starting to open numerous doors, enabling today's architects to become tomorrow's business leaders. However, individual business architects must take control of their career paths by charting where they want to go long term and then obtaining the experience that will help them get there.
Business evolution over the next five years is clearly unpredictable, but with strong business architecture capabilities in place, we are sure that organizations and the individuals that serve them will be able to navigate the changeable conditions and leverage the opportunities that lie ahead.