The Opportunities of Next-Generation Innovative Business Modeling
Posted February 2, 2021 in
Data Analytics & Digital Technologies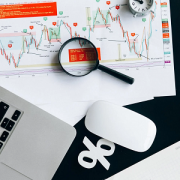 The next generation of business and associated business models is being ushered in by blockchain's versatility in creating and exchanging value. The opportunities are boundless, but first we must transition from our current infrastructure. Today, the data network proto­cols establish the rules of the Internet and facilitate its use. Most of the value these protocols create is absorbed by just a few companies — either by operating and distributing Internet access or governing the appli­cations that make it easier to use. Only recently has blockchain emerged to offer businesses the chance to capture the value that will come from next-generation Internet protocols.
Not a member?
Gain Access to the Cutter Experts today —
register now to read select open-access articles.