Can You Hear Me Now? NL and Speech Solutions for CX and Support
Posted May 5, 2020 in
Data Analytics & Digital Technologies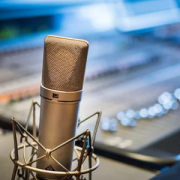 Organizations across various industries and levels of government are experiencing high numbers of inquiries due to the pandemic: hospitals are inundated with calls from people seeking treatment and information on COVID-19 illness; medical suppliers are swamped with requests for personal protective equipment (PPE); insurers must contend with high volumes of customer requests regarding whether their policies cover COVID-19 testing; employment departments are encountering record numbers of laid-off workers seeking unemployment benefits; and banking and other financial institutions are getting hammered by customers seeking to delay credit card and mortgage payments or businesses seeking loans to help them ride out the pandemic.
As a result, we are witnessing increasing interest by organizations for utilizing natural language processing (NLP) and speech recognition solutions targeted at customer engagement and support — particularly in the form of smartbots, intelligent assistants, conversational computing, and other applications designed to automate customer requests and assist human agents with contact/call center operations.
In this Advisor, we examine some of the types of NLP and speech solutions available to organizations and consider some of the issues to keep in mind when employing such offerings.
Available Solutions
The good news is that organizations have several choices when it comes to NLP/speech-powered solutions, including:
Enterprise vendors' NLP and speech-based offerings

API-based NLP and speech services

Industry- and domain-specific NLP and speech solutions
Enterprise NLP and Speech-Based Solutions
Enterprise software providers like Oracle, Salesforce, and SAP have incorporated (or are in the process of doing so) NLP capabilities into their respective offerings to allow their customers to deploy smartbots, intelligent agents, and other NLP/speech-powered solutions for customer engagement and support applications.
These offerings will appeal to many organizations because they help alleviate a lot of the headache associated with integrating customer-facing smartbots, intelligent agents, and other speech-powered functionality with back-end enterprise applications. This includes integrating NLP capabilities within the processes and business models of the vendors' respective enterprise applications.
The drawback to enterprise vendors' NLP and speech-based solutions is that they may not offer — at least initially — the latest NLP and speech capabilities that the independent providers whose businesses are focused on developing NLP/speech solutions can offer.
API-Based NLP and Speech Services
NLP and speech offerings in the form of API-based Web services are available from cloud providers like Google (Google Cloud Speech-to-Text), Amazon (Amazon Lex and Amazon Transcribe conversational interfaces), IBM (IBM Watson Services), and Microsoft (MS Azure/Cognitive Services).
These solutions are appealing because organizations can license them to add a range of NLP features and functionality to their own applications or commercial products. Moreover, some of these products offer advanced artificial intelligence (AI) capabilities, such as emotion detection APIs, which can be used to judge the emotional state of the customer via speech pattern analysis, or natural language understanding APIs, which allow applications to understand what a person wants in his or her own words.
Industry- and Domain-Specific NLP and Speech Solutions
What I see as the most important market trend is the growing number of industry- and domain-specific NLP and speech-powered solutions. They are proving particularly appealing to organizations because of their packaged application functionality, which includes prebuilt NLP/speech models designed for specific domains like CRM and contact center support and for specific industries, such as banking, insurance, healthcare, automotive, and so on. They also typically feature APIs for integration with enterprise applications.
Industry-  and domain-specific NLP and speech solutions are available from many providers, including [24]7.ai, Inc. ([24]7 AIVA), Aisera (Aisera Virtual Assistant), Amazon (Amazon Transcribe Medical), Amplify.ai (retail, media, ecommerce), Cogito (sales, service, customer support), Conversica (lead engagement for the auto industry), DeviceBits (service providers, telecom, consumer electronics, and Internet of Things), Kasisto (banking and finance), and Nuance Communications (healthcare, financial services, telecom, government, etc.).
Considerations
The use of NLP and speech recognition (in general) and digital assistants, smartbots, and intelligent agents is still constrained by the current limitations of NLP and speech technology.
Today, limited vocabulary applications offer the best error rate. Consequently, organizations should focus on applications where the size of the vocabulary required is limited, because that is where you get applications that perform with the least errors. Simply put, we do not have a wide-ranging general language understanding problem solver at this time. And end-user satisfaction comes from having a narrow domain and constrained vocabulary — situations where you have patterns that are commonly used in questions in specific domains. For example, in banking, common questions are concerned with balances (did the check go through?), transfers and deposits (did money x go to y?), and so on.
Errors associated with NLP and speech recognition systems can result in more than just a missed sales opportunity or a lousy customer experience. They can lead to legal and PR consequences as well. As an example, in Great Britain last December, a woman received a letter following a medical checkup saying that her tests indicated she had cancer. Upon contacting the hospital, she received an apology, informing her that what she actually had was a candida infection and that a "newly installed speech recognition software program" had mistaken the word "candida" for "cancer." You can imagine what she felt about her customer experience.
Conclusion
Even before the pandemic hit, organizations had expressed considerable interest in adopting NLP and speech recognition for customer engagement and support applications. According to our research examining AI adoption in the enterprise, 47% of survey respondents indicated that their organizations were interested in adopting NLP, and 34% were exploring speech recognition. The pandemic appears to have spurred organizations to utilize such solutions out of sheer need to handle unprecedented levels of customer inquiries.
Finally, I'd like your opinion on the use of NLP and speech recognition for customer engagement and support and other enterprise applications. You can comment at the link below, email me at chall@cutter.com, or call +1 510 356 7299 with your comments.