A Paradigm Shift in Healthcare, Part I
Posted July 30, 2020
| Industry | Leadership | Technology |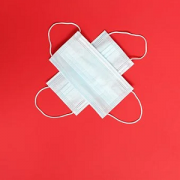 A new wave of innovation within healthcare is driving the need for more advanced, robust, and scalable hospital information systems (HIS). New models of care are on the rise, focus is shifting from illness to wellness, and costs continue to climb amid rising demand for personalized, long-term care and the need for patients to participate in their own care management. Increasing expenditure on global healthcare delivery is unsustainable, which is making innovation and transformation imperative for sustainability. In this two-part Advisor series, we illustrate how healthcare providers —  hospitals, in particular — are starting to reorient their investments in core technologies and how technology vendors are adapting their solutions and services to meet these needs. Here in Part I, we focus on the key features of this paradigm shift.
Emerging technologies (e.g., artificial intelligence, powered analytics and diagnosis support, and cloud computing) as well as practical technologies (e.g., 3D printing and robotic surgery) are changing how, where, and when healthcare can be delivered. Indeed, as we battle the challenges of the COVID-19 pandemic, various healthcare avenues such as telemedicine, contact tracing, and mobile hospitals are becoming commonplace. Such developments combine to enable a fundamental shift toward coherently integrated health systems, in which multiple stakeholders — providers, patients, insurers, researchers, and regulators — interact in a continuum, with a combined focus on enhancing both the care delivery methods as well as outcomes achieved. As illustrated in Figure 1, these shifts in healthcare delivery are characterized by some key features:
Emergence of "population health management." Patients are no longer just treated as individual cases. With digital information exchanges, health data is being aggregated at community, national, and regional levels. All stakeholders in the health ecosystem are creating mechanisms to access and share essential health-related information from disparate sources, allowing detection of key medical trends with greater speed and accuracy.

Patient centricity. Delivery of care is being tailored toward specific needs, preferences, and patient values through increased digitized engagement models. Providers are focusing on building personalized treatments, which create positive impact on outcomes and the overall patient experience.

Preventive- and lifetime-care approach. Advancements in medical knowledge and abundance of information dissemination methods are increasing patient awareness and participation in the management of their own wellness. Providers and regulators alike are focusing on increasing people's knowledge of medical conditions, symptoms, and care options to encourage a more proactive approach toward health management. Moreover, medical scientific advancements will make curative treatments more available to patients with severe conditions.

Decentralized care. Patients now have access to high-quality care well beyond the confines of traditional geographical boundaries. Telemedicine is creating a decentralized model of operation among health facilities. Moreover, increased availability and adoption of technologies in home care are extending care interaction well beyond the confines of the traditional hospital. This is transforming the traditional hospital-based care delivery model into an integrated but dispersed model of care management.

Noninvasive treatments. Advancements in medical technologies are creating a new generation of minimally invasive treatment options, thereby reducing dependence on complex physical infrastructure needs and reducing the duration of care delivery. Such treatment options, coupled with delivering such care outside the confines of the traditional hospital setting, are fundamentally altering how patients will experience health services.


Several factors have contributed to this rapid shift in the health management and care delivery paradigm, including rising costs of service delivery, the need to improve access to care, greater patient involvement, and underlying technological advancements. Moreover, healthcare providers are facing challenges with health information exchange (HIE). Sharing health information can help health providers reduce readmissions, avoid medication errors, and even decrease duplicate testing. However, there are continued concerns about how to effectively access data/information for health professionals to conduct their jobs efficiently and safely. In addition, there are growing concerns regarding how to keep data secure, ensure interoperability of various systems, remain competitive, and successfully implement the transformation program for the paradigm shift toward a digitally enabled era. These factors have been strengthening with a shift in global demographics and increased demand for health services. Moreover, dramatic changes in lifestyle and increased average life spans that exponentially raise the demand for health services are making the underlying imbalances escalate.
This paradigm shift has forced many health organizations (particularly hospitals) to change the way they deliver healthcare, as well as their operating and business models, and has made a digitalized healthcare system imperative. In the midst of this digital transformation wave, the last decade has seen hospitals shifting their care-delivery models. Furthermore, with increasing maturity in technology adoption, most healthcare-sector executives are increasingly focusing on developing a new generation of smarter, digitally enabled hospitals; fundamentally rethinking hospital capabilities; and adopting an integrated approach to design, management, and operations. In Part II of this Advisor series, we will look at three challenges of digitalization as well as eight key trends changing the HIS solution space.