Partnerships Are Key to Achieving a Nature Positive Future
Posted December 5, 2022
| Sustainability | Amplify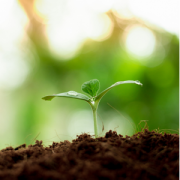 AMPLIFY  VOL. 35, NO. 11
  
ABSTRACT
Colleen Corrigan talks about the ways in which businesses can act for nature. They can make pledges. They can track policies. They can hire biodiversity experts. They can act in a place-based way to effect change. Corrigan lays out the enabling environment for effective public-private partnerships where trust, reputation, and stakeholder engagement are foundational. She explores various approaches used by global groups and highlights the importance of local and indigenous knowledge to any partnership.
The dependence of all businesses on nature is increasingly documented in terms of economic impact and global GDP reliance on functional ecosystems.1 The risks of inaction to the rapid loss of species have many repercussions, from lowered organizational reputation to intensified competition for resources in the supply chain and exacerbated ecological crises.2 Urgent action is needed, as global biodiversity loss has already exceeded the safe levels of planetary boundaries.3 These shifts in our common ecological heritage affect the corporate world's bottom line alongside humanity's well-being. Reaching a nature positive future that restores nature to a healthy state requires action by all.
Despite the value of nature for businesses, there is an estimated annual gap of US $800 billion to fund its protection.4 The good news is an increasing number of companies are investing to some degree in biodiversity improvements, although this funding is usually on projects within their direct operations, leaving parts of the value chain underfunded and underprotected.5
To reach their nature goals, companies must expand their awareness and engagement with critical areas of environmental concern both upstream and downstream, beyond their direct operations. This broader geographic awareness is important to the private sector when making decisions about investing in conservation. Companies need to know more about the biodiversity and nature they rely on and impact both at the source of their materials and services as well as at the end-of-life phase.
How Business Is Responding to Biodiversity Loss
As awareness of the risks to and reliance on nature become more evident to companies, some of them are shifting from accounting for and reducing negative impacts to ensuring the restoration and preservation of nature.6 Business actions in response to biodiversity loss take shape in a variety of ways. For example, more than 1,100 businesses have signed on to a campaign led by Business for Nature to advocate for reversing the loss of nature.7 The program includes inspiring others to make commitments that guarantee the future of nature and, thus, business.
Another approach involves investing in nature protection that will ideally protect, repair, or restore biodiversity. As more businesses commit to reversing nature loss, they are investing in new ways, including offering community grants through organizational foundations or philanthropic arms, supporting capacity development in suppliers, and funding restoration of habitats larger than the size they rely on. These place-based actions provide greater ROI when they consider ecosystem integrity, which ensures the functioning of natural processes that are critical for people and businesses, such as the provision of freshwater and the productivity of soil.
A third response to biodiversity loss is tracking global and national policy developments that affect suppliers, sourcing regions, and operations. For example, some businesses are tracking policy and legislative developments related to the Post-2022 Global Biodiversity Framework, an emerging framework from the United Nations (UN) to identify 20+ critical targets for humanity that address the greatest challenges for nature.8 The aim is for a future where all of nature, including species and ecosystems, will be restored and thrive. In the UN Convention on Biological Diversity's 30th year, businesses are more engaged than ever in the process.9 The resulting implementation is expected to have wide-ranging opportunities and influence for the corporate sector, including issues related to indicators, risks, and reporting. 
Finally, many businesses are hiring in-house staff or working with coalitions to broaden their expertise in biodiversity. For example, many corporations are expanding their capacity to engage with nature topics by adding staff with experience in biodiversity.10 Regardless of the approach being taken, experts and leaders must be on the ground to have a true impact. No one organization can do this alone: it is a space for partnerships.
Why Partnerships Are Essential
Biodiversity is tied to place, so businesses need local knowledge of the environment where their suppliers are located and materials are sourced. Having partners with this knowledge, or access to those who have it, is essential for working with local geographies. Reaching nature positive outcomes requires skills in making place-based decisions. Thus, there is a need to work with advocates on the ground who know the local ecologies, communities, and requirements for success. They are critical partners for companies that want to meet their nature commitments.
Partners can also help determine which natural areas are the priority for protection or restoration. Biodiversity is not equally distributed across the planet, so ensuring the right places are protected and restored requires partners that can help discern that information.11 Some areas of the Earth, like the Amazon rainforest, the Pantanal wetlands,12 and the Southern Ocean, are much higher in biodiversity than other areas, and some habitats are capable of storing more carbon than others.13 Protecting nature requires intimate knowledge of the habitats, species, and environmental conditions that thrive in the more than 1,000 diverse ecoregions found on land14 and in the sea15 across the planet.
Environmental nonprofit organizations, government agencies, and many private groups play a key role in environmental governance at the local level. Larger nongovernmental organizations (NGOs) often work as intermediaries, supporting and building relationships with smaller NGOs and communities over the years while working on biodiversity protection projects. These entities know where to enact restoration activities, what to protect, what to plant, and how to restore populations of species.
Partnerships are also integral to both ecological and social effectiveness. Indigenous peoples and local communities are stewards of a third of the planet,16 including some of the most ecologically significant and intact landscapes.17 Many have worked diligently for years, in some cases thousands of years, to both guard and sustainably use some of the most threatened regions of the world. Reaching nature commitments as well as social justice issues of diversity, equity, and inclusion rely on working well with those who live within and near areas where biodiversity is threatened or in need of restoration.
Partnerships can also increase efficiency in reaching nature commitments. Given the physical and organizational limitations of any one company, working with partners allows scaling of resources, solutions, and geographies to reach the landscape and seascape levels that are critical for the functionality of the environment and flow of nutrients, genetic material, highly migratory species (e.g., whales, birds, caribou), freshwater, and so forth.
For companies committing to large-scale conservation goals, working with partners allows for data sharing, collaborating across political boundaries, and addressing ecological challenges at the landscape and seascape scales. Partnerships also take advantage of the added strengths of each partner to the relationship.18
How to Approach Private-Public Partnerships for Nature
Despite the scientific and social rationale for engaging in conservation partnerships, many companies lack knowledge about how to engage, a challenge that keeps them from acting.19 Clarifying the relevance and benefits of engaging in conservation partnerships can influence some companies to act; examples are outlined below.
Since most businesses will be working with partners who come from the nonprofit, government, or civil society sectors, it is important to respect the long history and world perspectives of each. Finding common values at the start of a partnership can offer entry points, and strategies can be built on these. Both the nonprofit community and the business community share commonalities in their values and aspirations. 
For example, private sector and conservation NGOs both value trust and organizational reputation as well as transparency, accountability, knowledge sharing, and integrity. Other values include adherence to established processes, involvement of stakeholders and shareholders, and the desire to have a future where nature thrives and continues to provide the services that any sector relies on (e.g., green space, clean water, and wood products).
Businesses and nonprofits often have criteria in place for working with partners. Reviewing these before identifying partners (or solidifying partnerships) can help ensure alignment of purpose. For example, the International Union for the Conservation of Nature (IUCN) (the world's largest network of environmental experts and the foremost authority on the state of nature) has developed principles and guidelines for engaging with the private sector.20 IUCN also has programmatic staff and due diligence processes that guide its decision making in partnerships. Being aware of the motivations and limitations of nonprofit partners can go a long way toward developing lasting relationships in nature projects.
Likewise, some businesses have generated criteria for nature-related projects that can inspire others. For example, Walmart's intake form for place-based nature projects includes criteria such as key performance indicators, SMART targets, good metrics, and an implementation strategy.21 Thinking through expectations and qualities of partners, including shared values, can set a foundation for successful partnerships.
Things to Keep in Mind About Partnerships 
In recent decades, the organizations most dedicated to protecting nature have engaged directly and intensely with the private sector. Most of the larger global environmental NGOs, such as WWF and Conservation International, have created positions or programs that work with businesses, corporations, and private investors.22,23 These relationships have been valuable to business because of connections that have been made with on-the-ground projects and opportunities to implement actions aimed at reaching corporate nature goals.
However, continued societal challenges make this a difficult adjustment for some nonprofits, especially smaller organizations with limited resources, staff, and/or experience with the private sector. Many remain cautious about engagement.
The numbers of indigenous peoples and local community leaders who have been killed while protecting critical areas of nature are staggering: more than 1,700 environmental defenders have been killed in the past decade (many consider that number to be an underestimate).24 Although violent encounters are an extreme, the range of social impacts is widespread and not tied to any particular sector. Being aware of social issues in the supply chain and end-of-life product or service stages can help prepare businesses for tough questions that might arise while developing trusted partnerships.
Greenwashing is another reason some nonprofits are guarded when it comes to direct engagement. There have been numerous examples over the years, including false claims of reduced automotive emissions, that have led to these perceptions.25 Coca-Cola's sponsorship of the 27th Conference of the Parties to the United Nations Framework Convention on Climate Change (COP27) in November 2022 received criticism due to the company's increase in plastic production despite evidence of its pollution levels.26 Research shows more money is being spent on perverse subsidies than on actions to reverse the loss of nature.27 Findings like these generate caution among potential partners; being aware of the issues and finding ways to be transparent and address them can help ease tensions.
Learning from Other Businesses
There's much to be learned from businesses already making nature commitments. In the precompetitive space, companies are engaging in partnerships and coalitions to address the need for tools and processes to help all businesses protect nature by increasing awareness and assessing dependencies and impacts.
For example, Walmart is building a reporting tool called the Project Gigaton calculator28 for suppliers to help track progress of its goal to protect more than 50 million acres of land and 1 million square miles of ocean.29
Fashion company Kering has developed a biodiversity strategy that aims to restore habitats on 1 million hectares of land.30 Nestle is taking deforestation efforts to a new level by moving beyond a tree-removal reduction to planting gains on native forest coverage, something it calls "forest positive."31 All these actions require partners.
Businesses already involved in setting climate targets that aim to reach net zero in the coming years will have familiarity with the complementary processes being developed within the nature-protection community. For example, the Science Based Targets initiative (SBTi), established to limit global warming through actions taken by governments and industry, has been the model for the Science Based Targets Network (SBTN), which provides a framework and process for setting nature targets. More than 90 businesses are Corporate Engagement Partners with SBTN to help test and implement the guidance.32 Many NGOs are also involved since they are the conduit for projects on the ground.
Lastly, nonprofit business collectives provide a rich space for learning and exchange. The Coalition for Private Investment in Conservation, for instance, is a partnership offering resources and opportunities for corporate and finance members to learn from each other while funding activities in the conservation of nature. 
Conclusion
As businesses continue to set goals and targets related to nature, they can begin exploring the partnerships that will be essential for achieving those targets and protecting the biodiversity and integrity of the landscapes on which they depend. It's not too early to build relationships, identify criteria, and establish processes that can help with developing partnerships and making collective decisions among the partners who will be involved.
References
1    "Nature Risk Rising: Why the Crisis Engulfing Nature Matters for Business and the Economy." World Economic Forum (WEF)/PwC, January 2020.
2    "Living Plant Report 2022." WWF, accessed November 2022.
3    Diaz, Sandra, et al. "Report of the Plenary of the Intergovernmental Science-Policy Platform on Biodiversity and Ecosystem Services on the Work of Its Seventh Session." Intergovernmental Science-Policy Platform on Biodiversity and Ecosystem Services, 29 May 2019.
4    Deutz, Andrew, et al. "Financing Nature: Closing the Global Biodiversity Financing Gap." The Paulson Institute, The Nature Conservancy, and the Cornell Atkinson Center for Sustainability, 2020.
5    "Biodiversity Insights Report: First Global Baseline of the Apparel and Textile Industry." Textile Exchange, November 2021.
6    WEF/PwC (see 1).
7    "Business for Nature's Call to Action." Business for Nature, accessed November 2022.
8    "Post-2020 Global Biodiversity Framework." International Union for Conservation of Nature (IUCN), November 2022.
9    "History of the Convention." United Nations (UN) Convention on Biological Diversity, 8 November 2022.
10  Makower, Joel. "Your Next Corporate Job: Protecting Biodiversity." GreenBiz, 17 October 2022.
11   Boenigk, Jens, Sabina Wodniok, and Edvard Glücksman. Biodiversity and Earth History. Springer, 2015.
12  Johnson, Michelaina. "5 Interesting Facts About the Pantanal, the World's Largest Tropical Wetland." WWF, accessed November 2022.
13  "Irrecoverable Carbon: The Places We Can't Afford to Lose." Conservation International, accessed November 2022.
14  "Terrestrial Ecoregions of the World." WWF, 1 August 2012.
15  Spalding, Mark D., et al. "Marine Ecoregions of the World: A Bioregionalization of Coastal and Shelf Areas." BioScience, Vol. 57, No. 7, July 2007.
16  World Wide Fund for Nature, et al. "The State of Indigenous Peoples' and Local Communities' Lands and Territories." WWF, 2021.
17  Fa, Julia E., et al. "Importance of Indigenous Peoples' Lands for the Conservation of Intact Forest Landscapes." Frontiers in Ecology and the Environment, Vol. 18, No. 3, January 2020.
18  Mission Measurement Corporation. "Understanding Private Sector Value: An Assessment of How USAID Measures the Value of Its Partnerships." US Agency for International Development (USAID), August 2011.
19  Krause, Marlen S., Nils Droste, and Bettina Matzdorf. "What Makes Businesses Commit to Nature Conservation?" Business Strategy and the Environment, Vol. 30, No. 2, October 2020.
20 "Operational Guidelines for Private Sector Engagement." International Union for Conservation of Nature's (IUCN), 2006.
21  "Place-Based Initiatives." Walmart Sustainability Hub, accessed November 2022.
22  "Sheila Bonini." WWF, accessed October 2022.
23  "Engaging with Corporations." Conservation International, accessed November 2022.
24  Hines, Ali. "Decade of Defiance: Ten Years of Reporting Land and Environmental Activism Worldwide." Global Witness, 29 September 2022.
25  Robinson, Deena. "10 Companies Called Out for Greenwashing." Earth.Org, 17 July 2022. 
26  Engelbrecht, Cora. "Coke Is a Sponsor of the Climate Summit in Egypt. Some Activists Aren't Happy." The New York Times, 7 November 2022.
27  "Global Destruction of Nature Being Subsidized by $1.8 Trillion Annually." Press release, Business for Nature, 17 February 2022.
28  "Project Gigaton." Walmart Sustainability Hub, accessed November 2022.
29  "Nature." Walmart Sustainability Hub, accessed November 2022.
30 "Biodiversity Strategy." Kering, accessed November 2022.
31  "Becoming Forest Positive." Nestle, accessed November 2022.
32  Science Based Targets Network (SBTN) website, 2022.