Plan B: Linking Public & Private Governance Systems for Climate Change Mitigation
Posted April 26, 2022
| Sustainability | Leadership | Amplify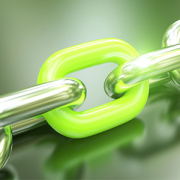 AMPLIFY  VOL. 1, NO. 4
  
ABSTRACT
The authors conclude this issue of Amplify by analyzing systems for governing greenhouse gas (GHG) emissions in markets in the US. They argue that public-private partnerships (PPPs) have the potential to fill the void in market governance left by the failure of the government to enact comprehensive climate change legislation. The authors highlight the Science Based Targets initiative (SBTi) as a tool that provides companies and other organizations with the means to make specific, credible plans to achieve decarbonization. They argue that aligning PPPs with SBTi target setting would be an effective mechanism to accelerate carbon emissions reductions.
Three decades have passed since the Rio Earth Summit, where world leaders signed the "UN Framework Convention on Climate Change."1 Despite this global agreement, a lack of effective governmental policies has contributed to huge increases in global greenhouse gas (GHG) emissions, growing by almost 61% in the last 30 years to 36.4 gigatons per year of CO2 equivalents.2
Scientists know that to stabilize global temperatures at or below an increase of 1.5˚C from pre-industrial levels (the aspiration of the 2015 Paris Agreement3), humanity must cut emissions sharply. The first milestone is a 45% cut from 2010 levels by 2030, then society must reach net-zero carbon emissions by 2050. Unfortunately, the trend has been in the opposite direction. This strongly suggests the need to change the governance system that has thus far failed to address climate change in the US and globally.
Thus, it is time to look beyond government alone to set realistic policies and develop appropriate instruments for regulating market behavior. Over the past decade, a system of private governance has emerged to fill some of the void created by failures in public govern­ance systems. This has been driven by massive growth in environmental, social, and government (ESG) investments and other pressures by stakeholders that are driving companies to demonstrate meaningful progress toward sustainability.4
Like any governance system, these private systems have evolved, and many now include key attributes of a legitimate public governance system. These systems are also shaped by the need to standardize governance approaches across enterprises (many of which are multinational) and by stakeholder expectations for companies to become more transparent.
Some stakeholders, including governments and some advocates, remain skeptical about whether even a mature private governance system can achieve the environmental and social results desired.5 In this article, we review the challenges facing both public and private governance systems in securing meaningful, verifiable carbon reductions and explore why joining the two governance systems, which have acted mostly in isolation, holds great promise.
Although we remain hopeful that comprehensive US federal climate legislation will pass, the year 2030 is not far away, so it is time to get creative and identify new governance systems that can lead to solutions. Joining public and private governance systems through public-private partnerships, where each bring elements of their native processes, can fill important gaps. Examples include two US State Department programs that point the way toward government-business partnerships: The Clean Energy Demand Initiative (CEDI) connects countries with companies to signal demand for clean power, enabling the countries to foster the development of credible clean-energy pro­curement options.6 The department is also responsible, with the World Economic Forum, for the First Movers Coalition, a public-private partnership to jumpstart global demand for emerging green technologies.7 These types of opportunities are present elsewhere in government as well.
Another opportunity for systems change lies in the intersection of private actions being taken by com­panies to reduce carbon emissions (aligned with the criteria of the Science Based Target initiative [SBTi]8) with current US government programs and initiatives, including purchasing preferences, that could incen­tivize and further legitimize the actions of the busi­ness community. SBTi criteria include establish­ing significant near-term targets to align with the Intergovernmental Panel on Climate Change (IPCC)'s science-based 2050 global carbon-reduction targets.9
This article suggests steps the current US govern­ment and private enterprises can take to quickly form a public-private partnership, built on the SBTi's foundation, as an effective gap filler while sup­port builds for comprehensive climate legislation. Importantly, success in changing the current public climate-mitigation governance system by joining it with a private governance system could create a model for addressing other complex environmental and social problems.
The pandemic proved a great example of the power of public-private partnerships. BlackRock CEO Larry Fink recognized this in his 2022 Letter to CEOs, emphasizing that "when we harness the power of both the public and private sectors, we can achieve truly incredible things."10 The US COVID response, including a rapid vaccine launch, succeeded because industry and government players recognized that they needed to change the way they had operated for years to meet patients' needs. Both sectors left the old ways of doing things at the door, took risks, and placed humanity's interest well above self-interest.  
The world will suffer if this approach is not replicated to address climate change. It is time to move from conflict to coordination through a leveraged public-private governance system that builds on the strengths of each to address the deficiencies of systems operating in isolation.
Washington Remains in Gridlock, But Companies' Carbon-Reduction Commitments Grow
The US Congress and the Biden Administration have taken important steps, but carbon tax and other bills that would limit carbon emissions have unfortunately not been adopted. This is not new: gridlock on com­prehensive climate action has existed for three decades in Washington, DC.11 The reasons for the gridlock are well known, and strategies to break it have been advanced by NGOs, companies, and politicians with little or no success.12 The prospects for near-term solutions to fix the limitations inherent in the current public governance system appear bleak.
Meanwhile, many major firms have been working to reduce their carbon emissions.13 Company carbon-reduction commitments in aggregate are significant, yet the US government does not consider the total impact of these corporate goals when setting its strategy for carbon reductions, relying instead on more traditional levers of government.   
In their June 2015 Columbia Journal of Environmental Law article "Beyond Gridlock," Professors Michael Vandenbergh and Jonathan Gilligan were among the first to recognize the potential for aggregate company carbon reductions to represent a meaningful percentage of needed global cuts. They described this potential reduction as the "private governance wedge."14
In a July 2020 Environmental Law Reporter article, "Under the Radar: A Coherent System of Climate Governance, Driven by Business," Louis Leonard explained that over the past several years, a science-based approach to reducing carbon emissions has emerged in the US (and other major economies), which is resulting in meaningful climate-reduction commitments by major companies without regard to government mandates. Leonard reported that a 2018 global assessment of corporate climate commitments found that 2,175 companies have pledged at least one climate com­mitment under the reporting platform used by CDP, a nonprofit that runs a global disclosure system regard­ing environmental impacts. If the companies were to successfully achieve their climate commitment goals, global emissions would be reduced by 3.4 gigatons of CO2 annually by 2030, an amount greater than the annual emissions of any country except the US and China.15
Reductions of this magnitude could help the US and other countries meet their nationally determined contributions (NDCs) under the Paris Agreement. However, as discussed below, there are reasons why governments have not relied on the carbon-reduction commitments made by the private sector.
Despite the potential for significant global carbon reductions from corporate action, stakeholders (the government, advocacy groups, and the public) are skeptical that companies will achieve their commitments. Last year, a New York Times article, "What's Really Behind Corporate Promises on Climate Change," raised concerns about voluntary carbon-reduction commitments because few have identified a plan to achieve the targets (or they allow the potential use of poor-quality carbon credits to achieve the targets). The article also pointed out that many companies are not including their entire value chain emissions in their targets or being transparent about the magnitude of their emissions.16
These concerns are valid and fueled in part by emerging examples of greenwashing by companies and because environmental sustainability commitments made by major companies over the past decade have fallen short in addressing key stressed planetary bound­aries. Recently, the NewClimate Institute issued its "Corporate Climate Responsibility Monitor 2022," which analyzed pledges of 25 large companies and concluded that the commitments only reduce carbon by 40% on average, not 100% as suggested by their "net-zero" and "carbon neutral" claims.17 However, these concerns are also driving changes in expectations for carbon reductions and enhancement of the private standards that guide goal setting, monitoring, and transparency in disclosure. Together, these develop­ments are helping increase the legitimacy of company commitments.
The phenomenon of setting ambitious targets while building the roadmap to achieve those goals is not dissimilar to the commitments governments have made under the Paris Agreement, which are ambitious but often lack the concrete plans needed to deliver their stated commitments. Thus, the public and private sectors have a shared interest in furthering mutual accountability for their carbon commitments. 
A Private Complement to Public Governance Is a Viable Option
In "Under the Radar," Leonard argues that the effectiveness of a private governance system as a complement to a public governance system calls for examination at both the systems and initiative levels. He discerns a systemwide effectiveness framework based on several "operational functions" that are expected in public environmental law.18
These same features would be expected in any system designed to complement the public governance system, the most significant being motivating participation by the threat of negative sanctions or benefits of positive incentives; setting emission standards that align with societal science-based benchmarks; assessing and dis­closing emissions data specific to individual com­panies to facilitate allocation of responsibility; driving implementation using tools such as subsidies, market-based instruments, and guidance; tracking progress to measure and publicly report progress against goals; and promoting the use of robust mechanisms to hold accountable those that do not comply. 
In addition to a complementary governance scheme being effective, Leonard and other experts recognize that the system must be a "legitimate" form of gov­ernance that includes fair decision making for all participants and stakeholders, transparent decisions and data to attract and retain participants and build public trust and confidence in the system, and equity and justice for participants and stakeholders.
The criteria established by SBTi include many of the attributes needed for an effective public governance system, and SBTi's efforts have addressed some of the trepidation that stakeholders have about company carbon-reduction targets.
Aligning Public Initiatives with SBTi to Form an Effective Gap Filler
SBTi was established in 2015 by the World Resources Institute (WRI), CDP, World Wide Fund for Nature (WWF), and the UN Global Compact. It has developed criteria and guidance for science-based targets with the support of several major companies. This presents an opportunity for public and private governance to be mutually supportive in implementing a carbon-reduction gap-filling program until the passing of comprehensive legislation.
Importantly, experts from SBTi conduct a detailed review of a company's carbon commitments against their scientific criteria to determine the legitimacy of corporate-reduction commitments. To maintain SBTi validation, companies must show meaningful prog­ress toward the target and publicly report progress annually. SBTi revises its criteria on a regular basis to ensure alignment with the latest climate science.
Last October, SBTi, with extensive private- and public-sector stakeholder input, published a sustainability standard that establishes additional criteria that companies will need to meet to reach validated, science-based, net-zero carbon across the entire supply chain. Importantly, SBTi's standard addresses the most significant issues in companies' net-zero carbon commitments identified by the NewClimate Institute in its 2022 report.19
As a result, SBTi's program has evolved to include many of the key attributes and operational functions identified by Leonard for a private climate change governance approach to be an effective and legiti­mate complement to government requirements. Not surprisingly, these are the same attributes that many leading companies have stated are needed in climate legislation, including science-based ambition, public reporting, steps to foster implementation and innovation among the regulated community, and accountability for participants. 
There is an opportunity for government programs and initiatives to supplement SBTi's program, creat­ing an approach that complements a future public climate-governance system. Alignment with govern­ment programs and initiatives could incentivize more companies to commit to and achieve net-zero carbon-reduction targets. This alignment also could enable the US federal government to accept firms' commit­ments as part of its NDC using existing or modified carbon-accounting systems to identify company emissions that occur in the US.  
To become a legitimate gap filler and complement comprehensive federal climate legislation, several additional elements are needed. These include strong market-based incentives, meaningful consequences for noncompliance, disclosure of how companies estimate carbon emissions, and transparency in SBTi's internal decision making for determining the adequacy of company targets.
With more incentives to significantly reduce carbon emissions — such as preferential procurement — more companies might commit to net-zero carbon targets. And with more meaningful consequences for lack of transparency or greenwashing, the US federal govern­ment might be better positioned to focus enforcement resources on companies that fail to comply with future regulatory requirements and to accept companies' NDCs. 
A public-private partnership that synchronizes SBTi's program with federal government initiatives would be an effective mechanism to accelerate carbon reductions, provide a fill-in for federal climate legislation, and ultimately complement comprehensive federal climate legislation when it is passed.
Government Programs & Resources to Supplement the SBTi System
Initiatives the US federal government has established, including the sustainability purchasing initiatives announced by the Biden Administration, hold tremen­dous potential to supplement the SBTi governance system in a short time frame, transforming it into a public-private climate change partnership that possesses the key attributes of a comprehensive public governance system. Across the Biden Administration and around the world, government officials have increasingly focused their attention on the private sector — treating companies not just as entities to regulate but as core partners.20
Market-Based Incentives to Provide Competitive Advantage
In "The Next Phase of Business Sustainability," from Stanford Social Innovation Review, Amplify Guest Editor Andrew J. Hoffman described the power of the market in addressing global environmental challenges:
The market is the most powerful institution on Earth, and business is the most powerful entity within it. Business transcends national boundaries, and it pos­sesses resources that exceed those of many nation-states. Business is responsible for producing the buildings we live and work in, the food we eat, the clothes we wear, the automobiles we drive…. This does not mean that only business can generate solutions, but with its unmatched powers of ideation, production, and distribution, business is best positioned to bring the change we need at the scale we need it.21
In December 2021, President Biden signed the "Executive Order on Catalyzing Clean Energy Industries and Jobs Through Federal Sustainability."22 The Executive Order instructs federal agencies to purchase sustainable products identified or recom­mended by the US Environmental Protection Agency (EPA). Through its Environmentally Preferable Purchasing (EPP) program, the EPA can recommend purchasing products from companies that have established private environmental standards and eco-labels that meet the EPA's "Framework for the Assessment of Environmental Performance Standards and Ecolabels for Federal Purchasing."23
The agency's recommendation of purchasing pref­erence to companies committed to the SBTi's Net-Zero voluntary consensus standard (VCS, in the parlance of the EPA's Framework)24 would provide a strong incentive to help companies with their ambitious carbon-reduction targets. Eligible companies' products could carry a certified eco-label like the US Department of Agriculture's (USDA) organic stamp.
Other major consumers — including public entities such as EU member states; the UK's National Health Service; the UN; municipalities; and private entities such as health insurers, Walmart, Unilever, and Amazon — are seeking to become more sustainable through purchasing preference protocols for net-zero carbon products and services. Billions of individual consumers are also seeking to become more sustainable through their purchasing decisions.
If the US government and other major consumers gave purchasing preference to products and services from companies committed to net-zero targets, companies that compete for these consumers would recognize the need to commit to the Net-Zero VCS. This would provide a market incentive to commit to net-zero and give a clear advantage to companies expending money to achieve net-zero carbon emissions. The terms estab­lishing a government purchasing preference could also hasten the development of standard terms for private supply chain contracts, even for supply chains with no government involvement.
Transparency in Data & Estimating Emissions
Companies in the SBTi program provide data on emissions voluntarily, and no mechanism exists to guarantee that a company is including all emissions. Although SBTi has stated its commitment to improve the veracity of corporate commitments, this concern can also be addressed with some level of involvement by the government.
The EPA has played this role through the current requirement for major emitting sources in the US to report their Scope 1 emissions. However, its role in ensuring robust disclosure of each type of GHG emissions across a company's global value chain and progress against voluntary public goals may become less important if the US Securities and Exchange Commission's (SEC) proposed rule on climate change disclosure moves forward in its current form and survives judicial review.25 Nevertheless, the SBTi reporting and commitment system will remain an important way to reach businesses that are not publicly traded and reduce the risk that businesses that are publicly traded will go private to avoid disclosing their emissions.
A role for the EPA will also remain for publicly traded firms because SBTi requires companies to make climate commitments (and pressure to align with SBTi-type commitments is also coming from major investors like BlackRock26), but the SEC rule does not. The EPA has the expertise to confirm that SBTi's guidance for companies' accounting of emissions is technically sound and, as a participant in a public-private partnership, can play an important role in conducting random assessments of participating companies' carbon emis­sions. Finally, CDP's database could be used as the accounting system for the partnership and modified, if needed, to break out firms' US emissions.
Meaningful & Clear Consequences for Not Achieving Company Targets
In a purely private governance system, the consequen­ces for a company that fails to achieve its emission targets are limited. A company missing its targets is open to criticism by its stakeholders, reduced ESG rating scores, loss of supply chain partners, potential claims under SEC rule 10b-5 or related securities suits, breach of contract actions, and (perhaps) reputational damage. However, evidence that companies suffer significant consequences for not achieving voluntary goals is scarce.
In contrast, the consequences for noncompliance with environmental legal requirements include significant civil and criminal penalties (if the EPA can adopt the requirements, defend them in the courts, and aggressively enforce them, all of which are difficult in the current polarized political system). And if companies are incented by the government to provide a purchasing preference to net-zero carbon emission products (a viable option even in the current polarized political system), loss of certification due to noncom­pliance could have meaningful market consequences.
Companies can impose legally binding requirements on suppliers to reduce carbon based on SBTi specifications through supplier contracts. In the UK, for example, the Chancery Lane Project has developed model supply chain con­tract provisions for climate issues in many types of contracts.27 In the US, the Environmental Law Institute is working with individuals from the private sector, advocacy groups, and universities to develop supplier-contract language for carbon reductions, and these provisions could easily dovetail with the requirements of a comprehensive public-private partnership on climate change.28 
Credit for Carbon Reductions in a Future Mandatory Program
As another incentive for companies to commit to SBTi's Net-Zero VCS, the EPA could account for a company's reductions in future mandatory requirements, provided the company remains in substantial compliance with VCS. In other words, a company that volunteered to pursue an SBTi-approved carbon-reduction pathway would need to remain on that pathway, but it would be credited for having done so and, to the extent possible, would not be required to exceed that pathway through new regulations.
Although the authority for crediting individual companies for early actions in this way would need to be established, this approach is not regulatory relief. Rather, it's recognition for early compliance, since the EPA is unlikely to require more than a 1.5° emissions pathway, which is what SBTi requires. In addition, the agency has accounted for these types of collaborative actions in the past. Substantial noncompliance could result in loss of this benefit.  
Companies generally prefer to achieve performance-based targets using approaches that suit their opera­tions, rather than command-and-control requirements that can be difficult to achieve cost effectively. Obtain­ing credit for early commitments and certainty that a 1.5° pathway can be maintained should act as additional inducements to companies to commit to net-zero carbon reductions.
What Would a Public-Private Partnership for Climate Change Look Like?
Such a partnership would have several components. Companies that have Net-Zero VCS reduction targets validated by SBTi or that commit to secure SBTi vali­dation would be eligible to opt into the partnership.
The EPA would establish its own certification or review and accept an independent private certification for companies that have achieved science-based targets or are committed to achieve them. The certifications could be available in three tiers: (1) the highest tier for companies that have achieved net-zero targets, (2) a middle tier for companies that have committed to net-zero targets, and (3) a lower tier for companies that have committed to near-term science-based targets. An eligible company's products could carry a certifica­tion seal along the lines of "Product from a Net-Zero Carbon-Committed Company."
Companies that opt into the program would allow auditors to review its emission calculations, account­ing, basis for targets, and progress in achieving targets under an EPA-approved process with EPA-approved auditors. If an auditor determined that a company's approach is not technically sound, the company would be given an opportunity to remediate. For companies subject to a future SEC climate change disclosure regulatory regime, the EPA could grant a waiver from the audit element.
In accordance with the 2021 Executive Order on purchasing preference, the US chair of the Council on Environmental Quality would establish instructions to provide preferential purchasing to products and services from SBTi-validated companies.29
Through a memorandum of understanding, the EPA can commit to account for the emissions reductions of companies that have joined the partnership in future mandatory regulatory requirements for carbon reductions if it has the statutory authority to do so. Substantial noncompliance that is not remediated in a time frame prescribed by the agency would result in loss of the benefit: the company would be given a short but practical time frame to achieve compliance with mandatory requirements.
With the company commitments established, as well as the consequences of significant failures to achieve targets, the government can then develop an account­ing framework to take credit for these private-sector reductions as part of its Paris Agreement NDC.
Conclusion
The proposed public-private partnership to reduce carbon emission provides a model that can occur even with limited statutory and regulatory authority by leveraging private governance to navigate around political gridlock. Features that may be common to this new form of governance system include:
Initial development by private organizations to fill a gap in what government agencies have the legal and political capacity to do.

Government agencies using statutory authority to bolster the private system by providing benefits to the participants (e.g., procurement) and by signaling a willingness to fold commitments into future regulations to the extent they can do so.
Since most attributes of an effective public-private climate partnership already exist, the partnership could be launched in a few months, which is critically important, since 2030 is not far away. For this approach to succeed, both the private and public sectors need to take some risk and work together.
To address uncertainties and questions that will face the public and private sectors, the partnership can be piloted for a predetermined period. This would allow adoption and implementation concerns to be worked through while companies are recruited and a proof of concept around procurement incentives is developed. It is time to harness the systems change that can arise from collaboration between public and private governance.
References
1"What Is the United Nations Framework Convention on Climate Change?" United Nations (UN) Climate Change, accessed April 2022.
2"Global Carbon Budget Summary Highlights." Global Carbon Project, accessed April 2022.
3"The Paris Agreement." United Nations (UN) Climate Change, accessed April 2022.
4Coffee, John C. "The Future of Disclosure: ESG, Common Ownership, and Systematic Risk." Working paper 541, European Corporate Governance Institute (ECGI), 7 April 2021.
5Many stakeholders have downplayed the importance of private governance in complementing public governance systems. Reasons include a reluctance of business and law schools to embrace the potential of this governance system and the failure of some private governance approaches to deliver meaningful environmental or social results. This has raised doubts with stakeholders, with some believing these approaches just serve companies' desire to "check the box" or help those engaged in greenwashing.
6"The Clean Energy Demand Initiative (CEDI)." US Department of State, Bureau of Energy Resources, 4 November 2021.
7First Movers Coalition website, 2022.
8Science Based Targets website, 2022.
9The Intergovernmental Panel on Climate Change website, 2022.
10Fink, Larry. "The Power of Capitalism." Annual Letter to CEOs, BlackRock, 2022.
11Vandenbergh, Michael P., and Jonathan A. Gilligan. "Beyond Gridlock." Columbia Journal of Environmental Law, Vol. 40, No. 2, 2015.
12Klein, Ezra. Why We're Polarized. Avid Reader Press/Simon & Schuster, 2021.
13Vandenbergh, Michael. "The Drivers of Corporate Climate Mitigation." The Environmental Forum, January–February 2018.
14Vandenbergh and Gilligan (see 11).
15Leonard, Louis. "Under the Radar: A Coherent System of Climate Governance, Driven by Business." Environmental Law Reporter, 2 July 2020.
16Eavis, Peter, and Clifford Krauss. "What's Really Behind Corporate Promises on Climate Change?" The New York Times, 22 February 2021.
17"Corporate Climate Responsibility Monitor 2022." NewClimate Institute, 7 February 2022.
18Leonard (see 15).
19NewClimate Institute (see 17).
20Worland, Justin. "Planet Earth's Future Now Rests in the Hands of Big Business." Time, 14 April 2022.
21Hoffman, Andrew J. "The Next Phase of Business Sustainability." Stanford Social Innovation Review, Vol. 16, No. 2, 5 June 2018.
22"Executive Order on Catalyzing Clean Energy Industries and Jobs Through Federal Sustainability." The White House, 8 December 2021.
23"Framework for the Assessment of Environmental Performance Standards and Ecolabels for Federal Purchasing." US Environmental Protection Agency (EPA), 4 February 2022.
24"SBTi Corporate Net-Zero Standard." Science Based Targets, October 2021.
25"SEC Proposes Rules to Enhance and Standardize Climate-Related Disclosures for Investors." US Securities and Exchange Commission (SEC), 21 March 2022.
26"BlackRock Investment Stewardship: Engagement Priorities." BlackRock, February 2022.
27The Chancery Lane Project website, 2022.
28Environmental Law Institute website, 2022.
29The White House (see 22).