Post-Pandemic Teamwork: Hybrid Work and Team Effectiveness
Posted July 28, 2022
| Leadership |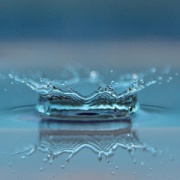 In a recent Cutter Amplify issue on reimagining leadership and teams, guest editor and Cutter Fellow Tim Lister described three phases in the software industry: from understanding the difference between "writing code" and "designing software," to understanding more about managing complex development with Agile methods, and finally the changes to work life with the pandemic. Through all phases, Lister thinks of teams as the integral unit of work.
How to work effectively as a team has been a concern in many disciplines, and we have abundant advice from software development practitioners, consultants, and researchers. In the same issue of Amplify, coauthors Diane Strode, Yngve Lindsjørn, and I presented a teamwork effectiveness model aimed at co-located Agile development teams working on a single product.
Since the issue was published, I have been asked to present the team effectiveness model to a number of organizations, ranging from pure software companies to software divisions in domains such as telecom, energy, banks, and health. A recurring question has been: how does the team effectiveness model adapt to post-pandemic work?
Globally, many organizations are still working distributed, but many have also returned to the office. This often makes teams operate in a hybrid mode, with some members still working from home or a team having certain days during the week where team members are at the office, keeping some of the flexibility that we all experienced during the pandemic.
"Agility in the Era of Hybrid Work" was the theme of the International Conference on Agile Software Development in June (XP2022). While it seems that many software environments perceive that productivity was high during distributed work, many at the conference expressed concern about the possibilities to collaborate in a hybrid environment, as well as the opportunities for innovation.
So how does hybrid work influence team effectiveness? What are the challenges when you only meet teammates physically some days during the week or maybe even more seldom if team members choose to mainly work from home? And cannot the more mature tools we have today remedy these challenges, and maybe even lead to more productive software teams, as distributed or hybrid work often also means fewer meetings, less interruptions, and more time to concentrate on work?
Several speakers at the conference focused on the limitations in collaboration, which they believe is still there in digital tools. In meetings where some take part remotely, it is much harder for the remote participants to be involved, and they also miss out on informal conversations before and after an actual meeting. Good hybrid and digital meetings will typically need more facilitation.
The Agile team effectiveness model consists of three coordination mechanisms and five critical components that impact effective teamwork. The coordination mechanisms are shared mental models, trust, and communication. All these might be more challenging in a hybrid setting. Communication suffers from a lack of bandwidth in distributed or hybrid context, as we see in Cutter Expert Alister Cockburn's classic model showing the relation between the richness of a communication channel and communication effectiveness. Most people will agree that two people talking at a whiteboard is still superior to the digital tools we have available today. It is more difficult to trust people you only meet occasionally or only in the formal context of a meeting. Finally, developing a shared mental model — a shared understanding of tasks, work process, and "who knows what" — will be more challenging with less opportunities for informal discussion and less rich communication in meetings.
For the other teamwork components — which are shared leadership, peer feedback, redundancy, adaptability, and team orientation — there are also many characteristics of hybrid work that can make this more difficult. For shared leadership — apart from making coordination more challenging — other leadership tasks such as developing team knowledge, motivating one another, and establishing a positive atmosphere are likely to be more demanding. Providing accurate feedback to peers, especially critical feedback, is difficult if you do not recognize facial expressions of the one you are giving feedback to. Likewise, redundancy, which involves anticipating other team members' needs, is much easier if you rely on rich communication. Adaptability is under threat if the team does not have access to informal arenas where potential changes can be identified early. Finally, the team orientation, which involves task involvement, information sharing, strategizing, and goal setting, will also be hindered in an environment where you do not have rich communication.
It is unlikely that teamwork will ever be same as before the pandemic. The greater flexibility for team members provides important benefits such as increasing work-life balance, reducing the need for transportation, and reducing the need for office space. Better digital tools have changed the way of work in the future. But the flexibility is likely to come at a cost of lower team effectiveness, as it can make the onboarding of newcomers more challenging and can create differences in work conditions (e.g., younger employees typically do not have space or infrastructure for a good home office). Teams, however, are also clearly the integral way of work in the hybrid era. We just have to figure out how to remove the main barriers to effectiveness.