Privacy Regained: Is Blockstack the Template for a New Internet?
Posted May 9, 2018
| Leadership | Technology | Amplify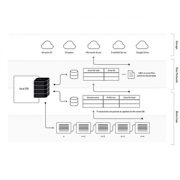 Blockchain protocols have the potential to facilitate a fundamental shift in the Internet business model from its current status, where the user is the product, to a future model, where the user is the customer and the user's data always remains in the user's control.
Don't have a login?
Make one! It's free and gives you access to all Cutter research.