The Psychological Contract in Outsourcing: Harnessing the Value
Posted December 1, 2015
| Leadership |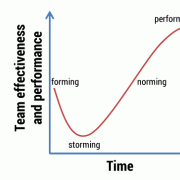 A psychological contract is a construct comprising an indi­vidual's assumptions and beliefs about what each party to a contract must do and how they are to do it. All individuals in both parties have their own unique psychological versions of that contract, which makes managing expectations quite challenging. In this Update, we explore the topic of harnessing the value of the psychological contract.
Not a Cutter Community Member?
Register today to read select open-access articles.