The Psychology of Agile: Fundamentals Beyond the Manifesto
Posted February 4, 2014
| Leadership |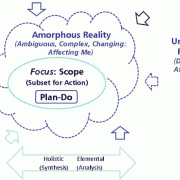 Transcending software development, this Executive Report outlines fundamental reasons for the popularity of Agile, the risks associated with the subjective element of Agile, and how to balance the flexibility with planning through a well-established Composite Agile Method and Strategy (CAMS).
Not a Cutter Community Member?
Register today to read select open-access articles.