Rebooting Agile
Posted April 22, 2019 in
Business Agility & Software Engineering Excellence Cutter Business Technology Journal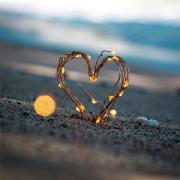 Andy Hunt and Alistair Cockburn were part of the group that wrote the Agile Manifesto, and Joshua Kerievsky was practicing Industrial XP at the time. We, as foundational members of the Agile movement, are among those who feel that Agile has become overly complicated over the years, and we are now working to simplify things; to make sure the core ideas work in all fields, not just software. As we describe in the first article of the issue, it is time to reboot Agile.
Not a member?
Gain Access to the Cutter Experts today —
register now to read select open-access articles.