Residuality Theory: Proactive Risk Management in the Design Phase
Posted August 24, 2020
| Leadership | Technology | Amplify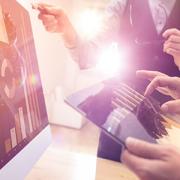 Cutter Consortium Senior Consultant Barry M. O'Reilly introduces the concept of residuality theory and its application to the complex relationships that exist between different risks in the modern business environment. Expanding on the issues of complexity versus complication in the world of enterprise software, O'Reilly shows how the principle of residuality enables organizations to anticipate the impact of chains of interconnected risks.
Not a Cutter Community Member?
Register today to read select open-access articles.