Retail Analytics and Behavioral Operations: A Recipe for Superior Performance
Posted August 19, 2012
| Leadership | Technology |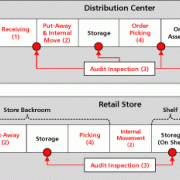 In the high-pressure retail environment of the 21st century, industry leaders looking for every competitive advantage are increasingly relying on analytics. This Executive Update explores how to blend analytics with behavioral research for operational success.
Not a Cutter Community Member?
Sign up today to read this and all other articles.