The Skies Are Opening for Drone Delivery
Posted March 19, 2020
| Leadership | Technology |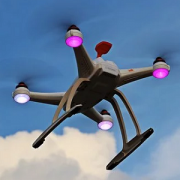 [Editor's note: It is an unsettling time across the globe. In this Advisor, we look at recent developments in the field of drones, which may soon enable people and organizations to do far more without the need for person-to-person contact.]
This year and the next few years will bring more regulatory changes and new opportunities for both business users of drones and drone technology pro­viders. Some of the foundational US Federal Aviation Administration (FAA) regulations focused on inte­grating small unmanned aircraft systems (UASs), or drones, into the national airspace are briskly moving forward and converging with independent but complementary drone technology advancements. Together, they are moving us closer to the holy grail of the drone industry: scalable, integrated, continuous, long-range operations beyond visual line of site (BVLOS) and with little or no human intervention.
With announcements on two regulations, one addressing the certification of unmanned aircraft and the other the certification of carriers using drones for delivery, the FAA revealed the regulatory framework that accom­modates commercial package delivery by drones.
Drone Airworthiness Certification
Unlike airplanes or helicopters, unmanned aerial vehicles do not require FAA airworthiness certificates. Nor would such certification be practicable in general for most drone original equipment manufacturers (OEMs). Restrictions now in place under the FAA Part 107 rules are designed to keep drones flying low-risk missions, and drone users benefit from healthy drone tech innovation and availability of a multitude of drone makes and models, none of which are ever (officially) reviewed by the FAA.
Some of this is about to change. The FAA recently announced a proposed rule for the type certification of some drones under special classes of aircraft. Large aircraft makers — such as Boeing, Airbus, or Cessna — apply for type certifications for their aircraft before they are authorized to fly them. Now all the major aspirants in drone package delivery will want that airworthiness certificate for their delivery drones as well.
The FAA had issued a special experimental airworthiness certificate to Amazon Prime Air a few years ago, and the company has now requested a full certificate for its latest iteration of the drone, unveiled at last year's Amazon re:MARS conference. Featuring multiple safety and sense-and-avoid technologies aboard the aircraft, Amazon is touting its drone as "independently safe" and capable of delivering packages in less than 30 minutes. It's likely this is the drone we'll be seeing making Amazon package deliveries. And it's likely we will finally see some of those deliveries in 2020.
Carrier Certification for Delivery by Drones
Companies wanting to use drones for package delivery are directed to fly under FAA Part 135, the same rules as air commuter and on-demand air taxis, with that certification process now adopted for drone operations.
A few companies now hold a Standard Part 135 air carrier certificate that effectively makes them drone airlines. They include Alphabet's Wing Aviation and UPS Flight Forward. Amazon Prime Air is in the process of getting its Standard Part 135 air carrier certificate. The FAA is currently working on a handful of additional applications, and there will likely be more.
The Standard Part 135 certificate does not set limits on the size or scope of operations, and Part 107 restric­tions no longer apply. The FAA has clarified that this certification is currently the only path for drones to deliver packages and fly BVLOS.
Although the FAA is using the existing regulatory framework to enable package delivery — with both drone air carrier and drone airworthiness certifications required — the agency has recognized that in order for more complex drone operations to become routine, we will need a regulatory framework that is more specific to the needs of complex, high-volume drone operations.
In short, drone deliveries can take off, but there is much more to come.
[For more from the author on this topic, see "Trends Shaping Drone Adoption for 2020 and Beyond."]