Strategy Execution's Secret Weapon for Business Architecture
Posted May 7, 2020
| Leadership |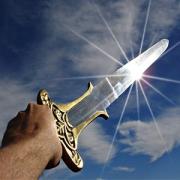 The job of the IT strategy isn't to align to the business strategy. It's to give the business people who create it as many options to change tack as possible. It's a provider of IT capability in support of strategic business capabilities. Supporting, enabling, and aligning with core business capabilities equals competitive advantage when the business strategy is a good one.
Not a Cutter Community Member?
Sign up today to read this and all other articles.