Study: Communication Plays a Vital Role in IT Project Success
Posted April 20, 2023
| Leadership |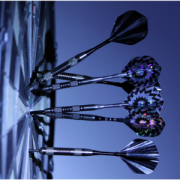 Many organizations, regardless of industry, invest in project management enthusias­tically to help them implement business strategies and gain competitive advantages among competitors. These strategies are usually translated into pockets of projects with multiple expectations. Nevertheless, technology projects still fail — but why? Studies indicate an average IT project success rate of only 29%, with ineffective communication appearing as a common factor in project failures. Does communication really determine the success of IT projects, or is it just perceived as so?
We conducted an empirical study in Malaysia with IT practitioners and confirmed that communication does play a vital role in project success. Our study probed the influence of five communication characteristics: content, method, velocity, process, and frequency, and how they can propel a team toward success. With the exception of frequency, the findings showed that the remaining characteristics influenced project success. The following insights may be useful while considering the structure of a project communication management plan.
Refine the Content
A combination of standardized and customized content is applicable depending on the intended stakeholders. The content provided must be appropriate to stake­holder needs. For instance, a project sponsor will be keen to learn financial and project performance infor­ma­tion, while a user will be excited by details about a system's ease of use or functionality. This is where customized content is required according to the tar­geted stakeholder group. Meanwhile, a standard announcement on a system's go-live date will be relevant to all levels of stakeholders.
Visual presentation of content also plays a significant role in satisfying stakeholders. Seemingly small details like font style and size, colors, content structure, and graphics should not be overlooked. Sometimes, it requires keen observation to notice stakeholder preferences when it comes to content design.
Select the Methods
Different stakeholders require different approaches that range from formal to informal. In a project environment, the methods should strike a balance between the two. Formal methods, including reports and briefings, can be useful during official meetings, and informal methods, such as individual and small-group conversations, can be more effective among team members on day-to-day activities.
Communication methods can be further classified into interactive methods, push methods, and pull methods. Interactive methods are the most efficient, as they allow for involvement and consensus from all parties involved via meetings, phone calls, or online platforms. A push method is suitable to disseminate intended information to stakeholders via emails, reports, memos, or press conferences. A pull method usually provides information to stakeholders at their own discretion via wikis, blogs, or software that supports collaborative working.
The standard formula N(N-1)/2 is often used by project practitioners to determine the communication chan­nels required. The N represents the number of team members, whereby an increase in team members requires extra channels and efforts for communication and to ensure everyone is kept informed. In a project environment, the communication methods should be planned and deployed according to which stakeholders are the intended audience.
Manage the Velocity
Speed of communication is crucial in project manage­ment for any situation requiring decision making. For instance, certain project information might be necessary for the board of directors to approve a budget. When a project encounters a problem, the affected parties need to be informed immediately to ensure continued performance. Disseminating information should occur at the right time and place, or it may become useless.
Review the Process
In simple terms, information should always be presented clearly, with no potential for misinter­pretation, so that both parties can understand what is being shared. For example, a system lockdown at 12:00 can be interpreted as 12:00 midnight or 12:00 noon. In this situation, both parties must ensure the communication process takes place with simple feed­back and acknowledgement mechanisms for clarity. Interactive communication methods can be useful here.
Define the Frequency
Too-frequent communication can be a hindrance, as information overflow can cause inefficiency. For instance, incessant meetings with repetitive information are time-consuming and can delay project activities. Our empirical study findings, referenced earlier, found communication frequency does not impact success. However, in industry practice, commun­ication fre­quency cannot be overlooked as an important planning consideration. The selected frequency ties in closely with the required resources: time, financial investment, human resources, and communication materials. Thus, frequency truly depends on the project environment, the type of project, and the stakeholders involved.
[For more from the authors on this topic, see: "Communication: The Key to Technology Project Success."]