Tackling Digital Transformation? Go the Whole Way!
Posted July 15, 2020
| Leadership | Amplify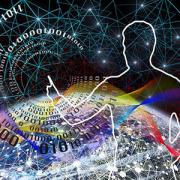 Are you wondering how to encourage your IT systems to be faster and more innovative? How about "speeding up wider"? Digital transformation needs to address the whole company as part of the larger strategy. Transforming the digital aspects of your company means transforming the whole company.
As we elaborated in our Cutter Business Technology Journal article, "Surprising Challenges When Trying Agile Company-Wide," companies currently face the situation that being able to change and drive change is increasingly important for them in order to survive in this VUCA (volatile, uncertain, complex, and ambiguous) world. Leveraging VUCA is (or should be) a core skill of every leader — no matter whether you lead a team, a unit, or head the organization. And VUCA can mean new positive developments for a business.
You might have experienced, as a result of the current pandemic, that your (long-term) plans were quickly outdated. This viral surprise is a classic example of how VUCA impacts business. It calls for us to gather quickly and think about how we're thinking. Thinking together is as old as sitting around a campfire and as new as the boggling explosion of new technologies, facts, and a more closely connected world. Reflecting on the current situation usually leads to wondering: "What if we did such and such?" That curiosity is the beginning of a probe, "small, safe-to-fail experiments based on hypotheses derived from reflection on the current situation as well as on theory."
An example of a probe inspired by a new theory can be found in the recent publication of the Business Roundtable's "Statement on the Purpose of a Corporation." The statement challenges US companies to evolve in new directions. According to the statement, the avowed purpose of a corporation is no longer simply to maximize return for shareholders. Rather, companies are encouraged to balance the interests of all their stakeholders, including staff, customers, and society. This is an opportunity to practice the discipline needed to cope with VUCA. How will your company leverage this new perspective by driving change along the social and societal lines suggested by the statement? How can you exercise the discipline needed to probe the complex framework proposed by the statement? Here is a suggested process for you to follow:
Reflect on your situation. How does the Business Roundtable statement challenge your current business priorities? For example, does your company have new social responsibilities and opportunities given the recent sudden increase in unemployment?

Design your probe. What new business ideas are related to or support the statement? What actions do they suggest? What predictions do they make about those actions? By the very nature of the situation, you don't know what you'll find. You need to be ready to be surprised as you go into the unknown. What is the experience of others, both within your company and people in your network from other companies? How could the predictions and experiences of others apply to your company?

Your probes (attempts to make sense of the statement) will likely take the form of several possible experiments. What are the hypotheses for each experiment? How will you establish control groups (even though you really can't be completely scientific, controlling all variables)? How can you make the experiments safe to try (e.g., not inadvertently damaging the careers of people participating in the experiments)?

No matter if your hypotheses are eventually validated or not, some learning will occur.

Do the experiments. Talk to everyone involved. Get their consent for your plan and their input on your design. Have clear start and end times, ways of collecting data, and time set aside for reflection after the experiments.

Finally, publish probes with your peers within your company that help(ed) drive and sustain change. This might be done on an internal website and would serve as your own knowledge base. If you're really courageous, you might publish your probes at professional conferences, although what's often lacking at such conferences is a structured space for companies to share their probes and learn from one another through reflective learning. Perhaps you could organize such sessions at your favorite professional conferences. Or, perhaps online so that you don't have to wait for a formal conference.
In summary, to cope with and thrive in digital transformation, simply reflect together to come up with probes about the implications of the myriad changes happening in the world, including aspects on digitalization. Sustainable digital transformation must address the context of the whole company. As author Jason Bloomberg points out: "In reality, digital transformation requires the organization to deal better with change overall, essentially making change a core competency as the enterprise becomes customer-driven end-to-end."
The habit of always developing — a conscious process of probing — is the key to continuous adjustments and transformation of the whole company. Caveat emptor: this habit of continuous probing means transformation with no end point; only if you keep transforming (or rather probing) will you stay up with the times.