Top Intriguing Business Agility & Software Engineering Excellence Articles for 2020
Posted December 31, 2020
| Technology |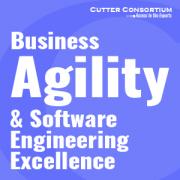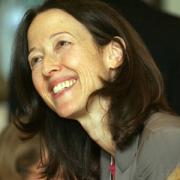 As has been our tradition for the last several years, we've compiled the five most intriguing articles published by the Business Agility & Software Engineering Excellence practice for today's Advisor. How did we come up with this list? We chose the articles that garnered the most feedback from Cutter Members. Your questions and comments not only make it possible to create lists like this, they help focus Cutter's Senior Consultants' research on the areas that are most important to organizations like yours. So please keep your feedback coming. Look for these lists from each of our four practice areas, and rediscover Cutter's most intriguing articles of the year!
All of us at Cutter wish you health, prosperity, and happiness in the New Year!
— Karen Coburn, President & CEO
With Industry 4.0, there is constant change in everything from business models to technology platforms to hype and social trends. Keeping up, let alone getting ahead, requires experimentation and constant reinvention. To support that, as Cutter Consortium Senior Consultant Barry M. O'Reilly explains in this on-demand webinar, organizations need a steady supply of engineers in an ever-growing field of products, protocols, and platforms — and there simply aren't enough to keep up.
by Volker Pfirsching, Marc Droste, and Michael Opitz
A big cause of failure for large organizations is the attempt to apply one of the many off-the-shelf Agile models. These typically work well for small companies, but not so much in large corporate settings. In Part I of this two-part Advisor, the authors explore the first half of a four-part framework to scale and customize a tailored Agile approach that caters to an organization's specific requirements, beginning with assessing your needs in the understand phase. They then describe how picking building blocks from the many Agile concepts available will shape a working model according to the needs of your enterprise.
by Borys Stokalski and Aleksander Solecki
In this on-demand webinar, Cutter Consortium Senior Consultant Borys Stokalski and Aleksander Solecki look at the processes and practices that support business agility from the perspectives of value innovation and product portfolio management. You'll discover why "crossing of the Rubicon" is a useful metaphor to describe the challenge of rolling out an innovation that fundamentally changes the way an organization works, and why to achieve truly transformative changes, you'll need to reevaluate skills, priorities, resources, and power.
While the software industry is currently grappling with ideas of complexity and resilience, there has been very little in the way of concrete actions or activities that software engineers can use to actually design systems. Residuality theory answers this need and draws on complexity science and the history of software engineering to propose a new set of design techniques that make it possible to integrate these two fields. It does this at the expense of two of the most important concepts in software design: processes and components.
by Kristin Curran, David Lipton, and Steven Woodward
DevSecOps is becoming the dominant software engineering culture. It strives to unify software development, security, and operations. Users and businesses alike expect solutions that will be inherently secure by design and expect developers to be more responsive to business needs. This Executive Update explores the role of measurement in the organizational culture changes required for the successful implementation of DevSecOps.