Top Intriguing Business Technology & Digital Transformation Strategies Articles for 2020
Posted December 31, 2020
| Leadership |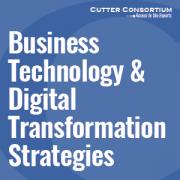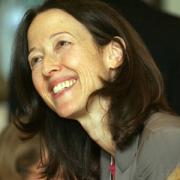 As has been our tradition for the last several years, we've compiled the five most intriguing articles published by Business Technology & Digital Transformation Strategies this year for today's Advisor. How did we come up with this list? We chose the articles that garnered the most feedback from Cutter Members. Your questions and comments not only make it possible to create lists like this, they help focus Cutter's Senior Consultants' research on the areas that are most important to organizations like yours. So please keep your feedback coming. Look for these lists from each of our four practice areas, and rediscover Cutter's most intriguing articles of the year!
All of us at Cutter wish you health, prosperity, and happiness in the New Year!
— Karen Coburn, President & CEO
In this article, Robert A. Martin addresses the complete ecosystem involved in the procurement of products and services. What does it mean to trust that what you buy, and the organizations that sell to you, meet all the conditions required to merit your trust? Martin describes the elements of a system of trust for supply chain security that is currently under development and is based on collecting information from a wide community of procurement departments and standards organizations.
by Stijn Viaene
Digital transformations are hard or very hard, by default. Don't expect things to go easy. Once you start, you're in for a bumpy ride and perhaps a few twists and turns. In this Advisor, Cutter Consortium Fellow Stijn Viaene shares five conditions for success, distilled from his research, that stand out at the highest level.
The coronavirus outbreak is forcing executives, managers, policy makers, and the rank-and-file within organizations worldwide to quickly assess the risks they face and make business- and life-impacting decisions. In Part 1 of this two-part, on-demand webinar series, Cutter Consortium Senior Consultant Dr. Laurel Austin reviews how we manage risk and practices we need to employ to help us overcome common errors in how people perceive, assess, and react to risks they face.
by Carlos Mira, Juan Gonzalez, Gregory Pankert, Florence Carlot, and Rafael Martínez
Businesses have traditionally organized themselves to ensure optimal effectiveness in each of their business functions. In today's business climate, however, shorter product lifecycles, demand for customization, rising consumer expectations, and the growth of automation and data challenge this model. This Advisor describes the building blocks of generic capabilities and describes three categories of capability-based players seeking competitive advantage.
Of the three value disciplines, operational excellence is the one where real-time data streaming is most critical. While product development should operate at a reasonably fast and agile tempo and customer engagement assumes a reasonably up-to-date picture of the customer, some of the most interesting benefits of real-time data collection and analytics sit in operations.