Top Intriguing Cutter Business Technology Journal Articles for 2020
Posted December 30, 2020
| Leadership | Amplify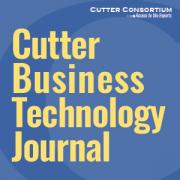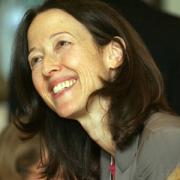 As has been our tradition for the last several years, we've compiled the five most intriguing articles published by the Cutter Business Technology Journal this year for today's Advisor. How did we come up with this list? We chose the articles that garnered the most feedback from Cutter Members. Your questions and comments not only make it possible to create lists like this, they help focus Cutter's Senior Consultants' research on the areas that are most important to organizations like yours. So please keep your feedback coming. Look for these lists from each of our four practice areas, and rediscover Cutter's most intriguing articles of the year!
All of us at Cutter wish you health, prosperity, and happiness in the New Year!
— Karen Coburn, President & CEO
by Gustav Toppenberg and Biren Mehta
Transformation of a company and managing through change are inherently difficult. The inclusion of a digital component in this transformation effort makes the work that much more challenging, even for the sharpest and most visionary of executives. Companies undertaking digital transformation, in our opinion and based on our experience, face four major challenges that we believe design thinking tools can help overcome. In this Advisor, we explore two of these challenges and explain how design thinking can provide solutions.
This issue of Cutter Business Technology Journal will help you understand that a data architecture should be much more than merely a technology roadmap. To be of any value to people in an organization, the architecture should guide the people in an organization to an understanding of how to organize for ever-changing information requirements.
Ebonye Gussine Wilkins challenges us to do the work. Wilkins goes beyond the data that may have us enjoy a false sense of progress and unpacks what the numbers mean when parsed by marginalized groups and their lived experiences. She goes deeper still and offers historical perspectives that further explain racial divisions and spells out why data without insight tells a partial story. Her premise focuses on knowledge, education, insight, and wisdom as necessary, yet missing, elements to achieve diversity, equity, and inclusion initiatives. 
by Mark Lee
In this article, Mark Lee gets specific about how pandemics should solve long-term work-from-home (WFH) problems. He discusses why VPNs are problematic, how they can — and should — be replaced, and why we need a long-term WFH strategy.
by Christian Kaul and Lars Rönnbäck
Christian Kaul and Lars Rönnbäck explore what it means to adopt a data-centric paradigm. It certainly isn't enough to have a data-centric data architecture; the implications are much more fundamental. The ultimate consequence is that you need to create a model-driven organization. By doing so, data architecture determines the shape of the organization, not the other way around.