Top Intriguing Data Analytics & Digital Technologies Articles for 2020
Posted December 29, 2020 in
Data Analytics & Digital Technologies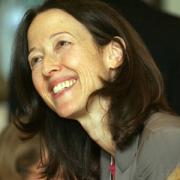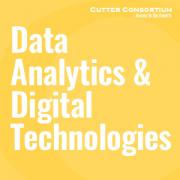 As has been our tradition for the last several years, we've compiled the five most intriguing articles published by the Data Analytics & Digital Technologies practice this year for today's Advisor. How did we come up with this list? We chose the articles that garnered the most feedback from Cutter Members and clients and those that created controversy among Cutter Senior Consultants and Fellows. Your questions and comments don't only make it possible to create lists like this — they help focus Cutter's Senior Consultants' research on the areas that are most important to organizations like yours. So please keep your feedback coming. Look for these lists from each of our four practice areas, and rediscover Cutter's 20 most intriguing articles of the year!
All of us at Cutter wish you health, prosperity, and happiness in the New Year!
— Karen Coburn, President & CEO
by Sagar Gole and Vidyasagar Uddagiri
In this article, Sagar Gole and Vidyasagar Uddagiri help you understand which fundamental concepts — specifically, the six elements of an enterprise-wide data architecture — you should address today in order to "overcome challenges and leverage the opportunities and benefits of digital transformation." They describe the "secret sauce" that prepares your organization to thrive during a digital transformation journey.
by Barry Devlin
In this article, Cutter Consortium Senior Consultant Barry Devlin takes us on a journey to help us understand how context plays a big role in using data. Known for creating the first data warehouse architecture, he proposed a new standard for data architecture for today's world in 2013. Devlin puts context-setting information at the heart of all data architectures, and for good reason. In the drive to digitize more business processes, the intricacies of how all stakeholders inter­act with data have been underexposed. Though it is understandable that getting a grip on technology and reorganizing your business is hard enough, it is precisely this interaction that will determine your success. If you turn your perspective around, as he argues, your data architecture will be of more value.
by Adrian Jones
How do you put context-setting information at the center of your data architecture? Adrian Jones illustrates how to do this by putting Cutter Consortium Senior Consultant Barry Devlin's architecture into practice. He stresses the importance of context-setting infor­mation by pointing out the increased vulnerability to which we are exposing ourselves. We produce and use more and more data. In the backs of our minds, we know that data governance is of growing importance, but we don't act in the right way on this knowledge. The problem with data governance is that it is never part of a data architecture but rather addressed as a separate process. If our data architectures are not aware of the vulner­ability being introduced, accidents are just waiting to happen. Jones hands you the recipe for avoiding these accidents.
Thanks to a slew of current and emerging trends, blockchain is now viewed as a mature and accessible technology. Discover the new blockchain-based innovations — such as the growth of global blockchain consortiums, stablecoins, digital currencies, new service offerings from big tech giants, and decentralized finance (DeFi) platforms — in this Cutter Consortium webinar with Karolina Marzantowicz.
by Barry Devlin
In this Advisor, Barry Devlin describes the early emergence of a new, potentially viral term — a "lakehouse" — that, he says, suggests another wave of fuzzy thinking is about to infect the data architecture space.