Trends Shaping Drone Adoption for 2020 and Beyond
Posted February 13, 2020
| Leadership | Technology | Amplify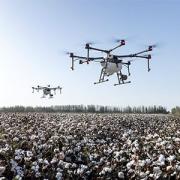 Helen Pukszta brings us up to speed on the trends shaping drone usage. She foresees more enactment of regulations and new opportunities for business users of drones as well as for drone technology providers. According to Pukszta, "Regulatory changes, new drone technology, and continuing business adoption will make 2020 an exciting year for all drone users, but many sweeping changes, opportunities, and automation benefits of drones are still ahead of us." How might your organization benefit from drones?
Not a Cutter Community Member?
Register today to read select open-access articles.