Trust: Is IT the Problem or the Solution? — An Introduction
Posted June 10, 2020
| Technology | Amplify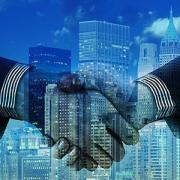 As we fight through current issues and eventually come out on the other side to whatever will be the "new normal," a word has increasingly made its way into the daily discourse of business and technology leaders, as well as of politicians (at least those who know how to spell it): trustworthiness. Some things are noticed only when we miss them; trustworthiness is one of those. It is interesting to delve into how we got to this situation; the role that information technology has been playing in the erosion of trustworthiness; and how it, like many double-edged tools, might help solve the very problems it has helped create.
Not a Cutter Community Member?
Sign up today to read this and all other articles.