Unlocking Value from Digital Initiatives
Posted March 23, 2017
| Leadership |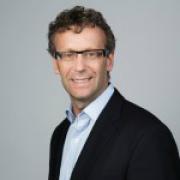 Senior business executives often feel very exposed when having any conversations to do with digital, as they don't consider themselves technically literate. They can certainly be forgiven for being overwhelmed by the never-ending stream of new technologies and buzzwords that emanate from the IT industry. The usual and easiest response is to delegate — or, more often, abdicate — responsibility for anything digital to the CIO. This is a grave mistake.
Beyond buzzwords, what we are seeing is a seismic shift in the role of technology in organizations. Technology is more and more embedded in everything we do as we move into an increasingly hyper-connected digital world, a world in which technology is driving significant social, organizational, and industry change.
The value from digital rarely comes directly from the technology itself, but rather from the change that it both shapes and enables.[1] It is this change — ranging from changes to the business model to an individual employee's work practices — that increasingly represents by far the greatest and most difficult part of the effort required to realize value from digital investments. In short, what ultimately determines success is how well any required transformation is managed.
While digital technology delivers a capability — based on its ability to transform the way information is captured, processed, managed, and exploited — leveraging it requires the development of complementary business capabilities.[2] For example, successfully deploying CRM software on time and on budget will deliver little unless sales, customer service, and fulfillment processes are redesigned; staff are trained to have the right conversations with customers; data quality improves; and marketers build the right competencies to use all the data that will now be available to them.
Labeling and managing such investments as "IT projects" and palming off accountability on the CIO is a root cause of the failure of so many of these efforts to generate the expected payoff. As they are investments in IT-enabled change, accountability for their success must rest with senior executives and line-of-business (LOB) management. Consequently, the role of the CIO shifts from a technology-centric, control-oriented supply role to a business-centric orchestrator, broker, and influencer role.
CEOs, in particular, must understand and embrace their essential role. Supported by the board and executive management team, they must acknowledge their accountability for creating and sustaining value in the digital world by ensuring that effective governance of IT-enabled business change is in place. This means governance that goes beyond the traditional notion of IT governance to strong business governance of IT. Governance that is about culture, mindsets, and behavior, not merely establishing structures, processes, and other instruments. Governance that is focused on value, with the realization of value — both expected and emerging — being actively managed throughout the lifecycle of investment decisions.
Notes
[1] For empirical evidence, see "Performance Impacts of Information Technology: Is Actual Usage the Missing Link?"
[2] See "The Transforming Power of Complementary Assets" and "Managing the Realisation of Business Benefits from IT Investments."
[For more from the authors on this topic, see "What Every Business Leader Should Know and Do About Digital."]