Using Business Architecture to Build a Sustainable Future
Posted October 13, 2021
| Sustainability | Technology |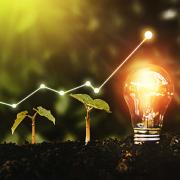 In a recent webinar, Cutter Fellow William Ulrich and Giovanni Traverso explored the circular economy, the strategic challenges it presents, and business architecture's role in transitioning an organization into becoming a player in the sustainable economy. This Advisor shares the Q&A session that followed the presentation. We hope the advice will spark some new ideas for how your organization can participate in the circular economy.
Not a Cutter Community Member?
Sign up today to read this and all other articles.