Using Continuous Improvement to Scale Digitization
Posted May 10, 2018
| Technology |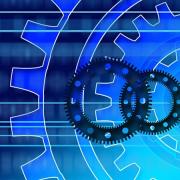 With the rush to new digital platforms, technology leaders often underestimate the value of continuous improvement. Many see it as a waste to invest in "fixing the old," as it would leave fewer resources to develop "the new." DevOps practices and cloud platforms can catapult enterprise technology forward, improving consumer responsiveness, time to market, throughput, and resilience, but they depend on continuous improvement to become internalized and self-sustaining.
Pierre Masai, CIO of Toyota Europe, offers insight into the interdependence of continuous improvement and breakthrough innovation. "Digitization and Lean have been sometimes opposed with a simplistic logic like 'Lean takes a lot of time, but digitization has to happen at the speed of light.' Actually, this is totally wrong," insists Masai. "Digitizing a wasteful process creates a wasteful digitized process. So Lean applies as well to digitization as to any other human occupation."1
Established enterprises can't immediately uncouple their overly complex and often fragile legacy systems, data, and processes from their new development efforts. Without dedicated continuous improvement, they're still investing resources in fixing the old, reactively firefighting after each outage, delivery defect, security breach, or other failure. This saps their resources and erodes consumer and business confidence, the very thing most needed for the enterprise to justify additional investment in digital transformation.
"IT spend should be going up," observes Chris Perretta (former CIO of GE Commercial Finance, now the chief information and operations officer for MUFG Union Bank NA),2 yet most technology leaders we speak with lament the continuous pressure to cut costs. We advise, instead, cutting waste. By focusing on eliminating waste, con­tinuous improvement frees intellectual and capital resources and reduces cost. You can then reinvest these gains to improve and innovate how you inform, learn from, and engage with consumers and to reimagine the enterprise's value delivery in new ways.
Technology development/innovation must be coupled with operational excellence. The Organization for Economic Co-operation and Development (OECD) found that "productivity growth has accelerated at frontier companies which use the most efficient processes and technology, while slowing at the remainder of firms" that are unable to catch up and compete. Note that "efficient processes" are among the success factors the OECD cites. Great technology without the capability to consistently and efficiently fulfill consumer expectations has no value.
"Lean aligns perfectly with a focus on customer experience," says Marc Onetto (Amazon's former — now retired — SVP of worldwide operations and customer service), "because you're eliminating waste, and waste is something that the consumer will not willingly pay for."3 One of the largest wastes in IT is variation. "You have to simplify, otherwise you introduce complexity. When every DevOps team has its own way of working, the teams together don't know what is needed to improve upon, which makes it much more difficult for teams to learn from each other," observes Jannes Smit, CIO Omnichannel, ING Netherlands.4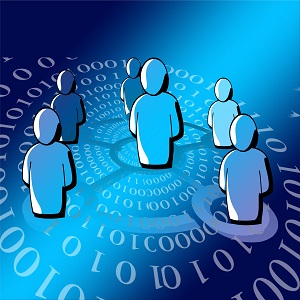 ---
For more on leadership and team strategies, see the Cutter Business Technology Journal report, The 21st Century Technology Leader!
---
When IT performance improves through continuous improvement, business colleagues' confidence increases, governance is reduced, capacity increases, costs are reduced, gains are reinvested, employees are engaged, and technology leaders get to spend more time and energy doing what they enjoy most — helping their teams continuously delight consumers and improve their quality of life.
To apply Lean leadership practices to promote continuous improvement:
Experiment with disciplined, root-cause, cross-functional problem solving.
 
Provide in-house coaching support to help teams develop their problem-solving capability. Apply the Plan-Do-Check-Act cycle to this effort; determine how to measure effectiveness and continue learning and improving.
 
Set standards for data-driven decision making and transparency, from leadership strategy to front-line execution.
 
Challenge your teams to collaborate to establish standard work where appropriate and support them in continuously monitoring and improving the standard when conditions change.
 
Simplify, streamline, and improve business and underlying technical processes before automating them. Don't "pave cowpaths."
 
Make it safe for people to identify waste and ­problems, and to experiment with new ideas to resolve them.
 
Track your gains and tell your stories to win the confidence and support of your teams and colleagues.
Notes
1Pierre Masai interview, 20 December 2016.
2Chris Perretta interview, 7 December 2016.
3Marc Onetto interview, 8 December 2016.
4Jannes Smit interview, 14 December 2016.
[For more from the authors on this topic, see "Accelerate and Scale Digitization with Lean Leadership Practices."]