Using EA Frameworks to Handle Disruption in Digital Transformation
Posted March 16, 2016
| Technology |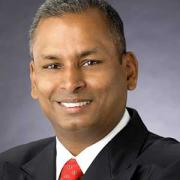 In a recent Cutter IT Journal (CITJ) article ("Leveraging EA to Incorporate Emerging Technology Trends for Digital Transformation"), Cutter Senior Consultant and esteemed colleague Bhuvan Unhelkar and I presented our practical experience in leveraging EA to incorporate emerging technology trends for digital transformation. In the article, we shared the following steps that EA as a discipline can use in facilitating digital transformation:
Not a Cutter Community Member?
Register today to read select open-access articles.