Want Happy Customers? Make Your Employees Happy — An Introduction
Posted April 15, 2020 in
Cutter Business Technology Journal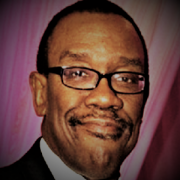 Robert Johansen, Distinguished Fellow at the Institute for the Future and a dear friend of mine, has been asserting for years that we live in a VUCA world. As many now know, VUCA stands for volatile, uncertain, complex, ambiguous. If there was ever a time when we needed proof of this, just look at how the entire world has turned upside down since the emergence of the COVID-19 pandemic. How we live and work has shifted dramatically in just a few short weeks, and this new way of life may be our reality for many months to come. So it's ironic that the subject matter for this issue of Cutter Business Technology Journal (CBTJ) is employee engagement and its impact on business results.
Now, when so many people are working from home and businesses are facing a plethora of issues in the face of this crisis, clearly the employee engagement contract as we once knew it has been interrupted, and a new normal is sorting out. Still, the underlying principles of employee engagement and satisfaction remain true. Today's reality will eventually settle into normalcy again. In the meantime, the silver lining is that businesses have an opportunity to hit the reset button on how they interact with their employees. Employee engagement, employee satisfaction, and employee commitment to building the business will again be major tools for organizational success: growing the business through delighted customers, top-line business growth, and bottom-line cost savings.
With these fundamental principles in mind, this month's CBTJ addresses the following question: what can companies do to increase employee engagement in order to increase customer satisfaction and, ultimately, business results? Certainly, much has been written about strategies to improve customer experience. This outward-facing focus is admittedly critical to business success. However, organizations often ignore or forget that a key driver for customer satisfaction is the impact that employees have on customer experience.
Employee experience comprises a worker's observations and perceptions about his or her employment within an organization. Experience is often influenced by several factors, including the company's physical workspace, the opportunity to take on new or expanded work roles and responsibilities, the work-life balance the company provides, and access to technology that enables productivity. A positive employee experience heightens employee engagement. Engaged employees are fully immersed in — and are enthusiastic about — their work. They are more likely to go above and beyond the call of duty. Indeed, these employees will go the extra mile to resolve clients' problems or work late to close a sale. They contribute to a culture that consistently delivers great service. They take ownership, deliver on their commitments (inside and outside the organization), and are passionate about satisfying the customer because they own the results of their work.
While often neglected, initiatives aimed at improv­ing the employee experience can have an immediate and positive impact on customer satisfaction and, ultimately, the bottom line. Customer experiences do not just happen; they are the direct results of activ­ities by the employees with whom customers come in contact. Satisfied, engaged employees are more likely to exceed customer expectations. In turn, the value created for customers leads to increased sales and thus value creation for business stakeholders.
Employee Engagement Factors
Factors contributing to employee engagement in the workplace include the following: career development opportunities, a learning culture, use of technology, physical workspace, cultural diversity, and employee recognition.
Career Development Opportunities
Career development opportunities are one of the factors contributing to employee engagement in the workplace. Investing in employees' careers through training, pro­fessional development, or continuing education is a key tool in increasing employee engagement. When employers continuously invest both time and money in their employees' development, employees realize that they are truly valued, and the company is committed to their future success and not just to their output today.
A Learning Culture
One of the factors contributing to employee engagement is the creation of a company culture that encourages employees to keep on learning and acquiring new knowledge all the time. An employee who understands that the employer is interested in not only making profits and sales but also in improving and educating all its staff will soon learn to appreciate the company's learning culture, which leads to a deeper understanding and appreciation of the company's goals.
Use of Technology
Increasingly, our complex personal lives are supported and made simpler through services and experiences enabled by digital technology. We book trips, stream our favorite movie or television show, or buy a product online with 24-hour delivery abilities … all with a few taps on a phone or tablet. We have come to expect seamless digital experiences in our personal lives with the expectation that these experiences will delight us with near-flawless technological execution.
However, when we move to our business life, things are often very different. The experiences we have as an employee rarely match the ones that we have as a customer at home. While businesses profess to recognize the importance of employee experience as an enabler of productivity, the reality is often that tech­nology is a source of frustration. Employees struggle to effectively connect with one another, accessing key information in a timely manner is difficult, and the available tools are anything but easy and intuitive to use. Workers are asked to navigate through complex processes, systems, and structures, often with no straightforward way to obtain support.
As younger generations enter the workforce expecting to engage others with ease, they are finding a digital workforce experience that does not measure up to their at-home experience. This can cause a great deal of frustration, contributing to a negative workforce environment overall. Why is this a problem? Because the quality of the workforce experience directly connects to productivity and engagement. Higher engagement leads to employee retention, improved service to customers, and, most likely, improved business performance.
Physical Workspace
Employees perceive their workplace environment as a key indicator of how their employer values them, which in turn impacts the quality of their work and their level of productivity. The physical aspects of a workplace environment have a direct impact on the employees' productivity, performance, health and safety, comfort, concentration, job satisfaction, and morale.
Cultural Diversity
Today's workplace is multicultural; thus, cultural diversity is vitally important in a company. Cultural diversity means that companies are open to hiring employees from all sorts of different backgrounds (e.g., race, ethnicity, gender, sexuality, disability, religion, culture). Of course, diversity by itself is not enough. Employees also need a sense of inclusion. When com­panies recruit, retain, and develop a diverse pool of people, the result is innovation and creativity that benefit the company as well as its employees.
Employee Recognition
Great companies know that the employees are the heart of the business. Satisfied and engaged employees not only bring positive energy into the workplace but also increase the company's profit and sales. Employees who feel they have a positive personal rapport with their management are more likely to be engaged. Management appreciation of employees and their work encourages constructive employee engagement.
In This Issue
In our first article, Bill Fox explores why so many employees are disengaged in the workplace. Fox has been exploring this for several years, engaging business leaders on their thoughts on what employees lack and long for in their work environment. From his research, he defines several themes that may provide new, untapped avenues for greater employee happiness, engagement, customer satisfaction, and, ultimately, business results.
The remaining articles examine different aspects of employee satisfaction. Robert Fuchs explores the concept of employee "happiness." Is employee happiness a responsibility of organizations? Well, Fuchs asserts that employee happiness is essential. Happi­ness is intimately connected to learning, growth, and transformation. He points out that employees who are in toxic environments — where they are not at liberty to learn, grow, and transform — will either leave the company or get sick. Fuchs takes this one step further by delineating the difference between short-term ("fake") happiness and longer-term ("sustainable") happiness. Sustainable happiness drives productivity, innovation, and business performance.
Next, Steve McMenamin, Tom DeMarco, Peter Hruschka, Tim Lister, James Robertson, and Suzanne Robertson offer an excerpt from their upcoming book that focuses on workplace culture. Culture is defined by the customs, arts, social institutions, and achievements of a particular social group. Workplace culture is the environment that you create for your employees. This includes the mix of organizational leadership, values, traditions, beliefs, interactions, behaviors, and attitudes that contribute to the emotional and relational environment of the workplace. The authors define six drivers that determine the culture of a workplace and pro­vide insight on how these drivers interact to create an environment that is either enabling and energizing or toxic and debilitating, with an extended discussion of the perceived value of people and teams.
Our concluding article, by Jorge Silva, presents a radical departure from conventional wisdom. Silva documents his own experience with his software company to sug­gest that the historical structure of organizations is outdated and needs to be replaced with a new construct, one with minimal hierarchy and no "bosses." Silva suggests that this new construct releases creativity and innovation, allows organizations to become nimble and adaptable, and engages employees as leaders and owners.
Regardless of the type of organization or industry you are in, these articles will challenge you to think differently about how you engage your employees. Given the current COVID-19 crisis across the globe, there is no better time to rethink how you define the social contract with your workforce.