Digital Twins for Sustainability: Current Status & Applications
Posted February 9, 2022
| Sustainability | Technology |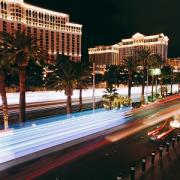 Digital twins provide an advanced form of simulation and modeling for building virtual digital versions of real-world entities and processes. How are organizations using digital twins to implement sustainability projects? This Advisor considers the use of digital twins in sustainability scenarios — including some real-world applications involving smart cities, smart buildings, and clean energy production.
Not a Cutter Community Member?
Sign up today to read this and all other articles.