Where Impactful Visioning Comes In
Posted July 15, 2021
| Leadership |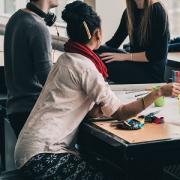 When cultivating great innovation teams, impactful visioning addresses the central need for purpose, the strategic foresight for leveraging emotional intelligence, the balancing of goals and mission, and mindfully organizing the teams. This Advisor explores the role of impactful visioning on innovation teams.
Not a Cutter Community Member?
Register today to read select open-access articles.